Event Highlights - Think Business Think Hong Kong (19 September 2023)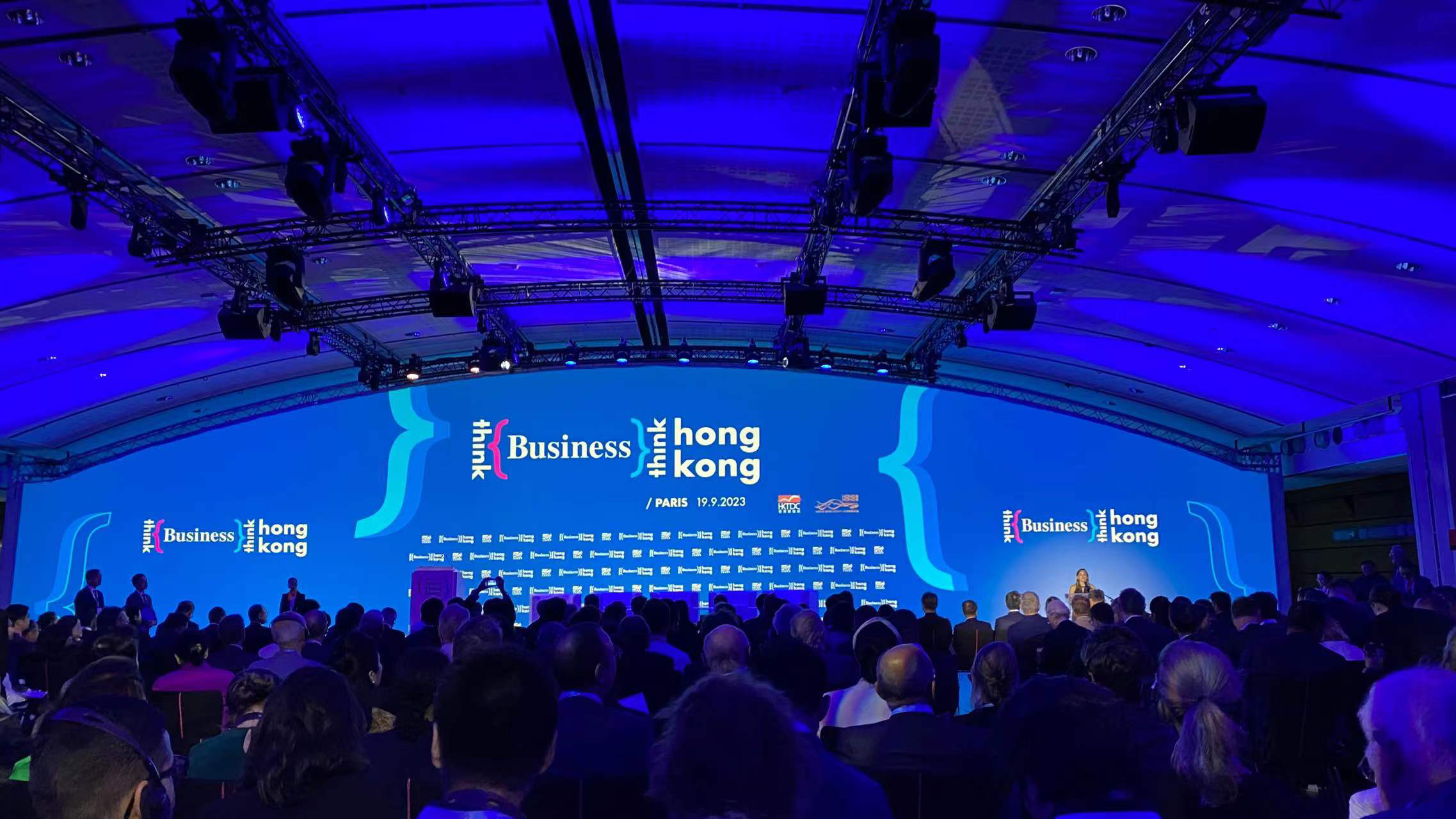 "Think Business, Think Hong Kong", a signature promotion organized by the Hong Kong Trade Development Council (HKTDC) with a view to promoting Hong Kong's new opportunities and advantages to the French business community, was held at the Carrousel du Louvre (Paris) on 19 September 2023 in Paris, France.
This event aims to showcase Hong Kong as a resilient business and innovation hub facilitating global businesses to capture new demands worldwide and realize business opportunities in overseas markets. It comprises a full-day symposium bringing together business leaders from Hong Kong and France to discuss the latest developments and opportunities in Asia's new economy, sustainability in business, innovation and technology, design and creativity, and more, amid the ever-changing global business dynamics.
This year, the CUHK and our startup companies (Geniebiome Ltd and YnnoMed Ltd) participated in this event to share our perspectives about the market potential and areas of collaboration with Hong Kong.
---
About the Hong Kong Trade Development Council (HKTDC)
The Hong Kong Trade Development Council (HKTDC) is a statutory body established in 1966 to promote, assist and develop Hong Kong's trade. With 50 offices globally, including 13 in Mainland China, the HKTDC promotes Hong Kong as a two-way global investment and business hub. The HKTDC organizes international exhibitions, conferences and business missions to create business opportunities for companies, particularly small and medium-sized enterprises (SMEs), in the mainland and international markets. The HKTDC also provides up-to-date market insights and product information via trade publications, research reports and digital news channels.
Further details: