Event Highlight | HKSEC 2022-23 Grand Final Presentation cum Award Ceremony
The HKSEC 2022-23 Grand Final Presentation was conducted on 18th March, 2023. The result was also announced at the Award Ceremony that was held in the afternoon on the same day. The event was well attended by HKSEC's partners, judges and the public.
This year's Championships go to AI Guided and FlashGreen, while Environmental Sustainability Guardian Limited and Meat the Next won the First Runner-up. FlashGreen was also awarded the Best Presentation Award for their outstanding presentation at the grand final presentation.
SEN Technology was the winner of the Youth Co:Lab HKSAR Award and will be representing Hong Kong to join the Youth Co:Lab Summit 2023 which will be held in Bangkok this summer. Hollo and AI Guided both won the Social Ambassador IP Award and they will also be joining the Youth Co:Lab Summit 2023 as the observing teams, sponsored by the Intellectual Property Department of the HKSAR Government.
The themes of HKSEC 2022-23 are Climate Change, Inclusion, and Poverty Alleviation. The team with the most relevant business idea in addressing the above issues would win the Timely Impact Award and be awarded HK$50,000 for the prize. This year's winner goes to AI Guided, a technology start-up specialises in AI that aims to help the visually impaired and elderly with its AI technology and products. AI Guided was also the winner of the Most Innovative Idea Award.
Dealing with the fast-changing society is one of the biggest challenges faced by many social enterprises, especially during the post-pandemic era. Even during the difficult times, our participating teams had excellent performance this year and were able to develop sustainable business ideas that can cope with external changes and circumstances.
Congratulation to all the winning teams and we greatly appreciate the hard work given by the participating teams. We would also like to take this opportunity to express our sincere gratitude to our supporters and partners for making the event a great success.
Stay tuned to HKSEC's website for latest news and announcements.
Full results of HKSEC 2022-23: https://hksec.hk/competition/results/?filter-year=2022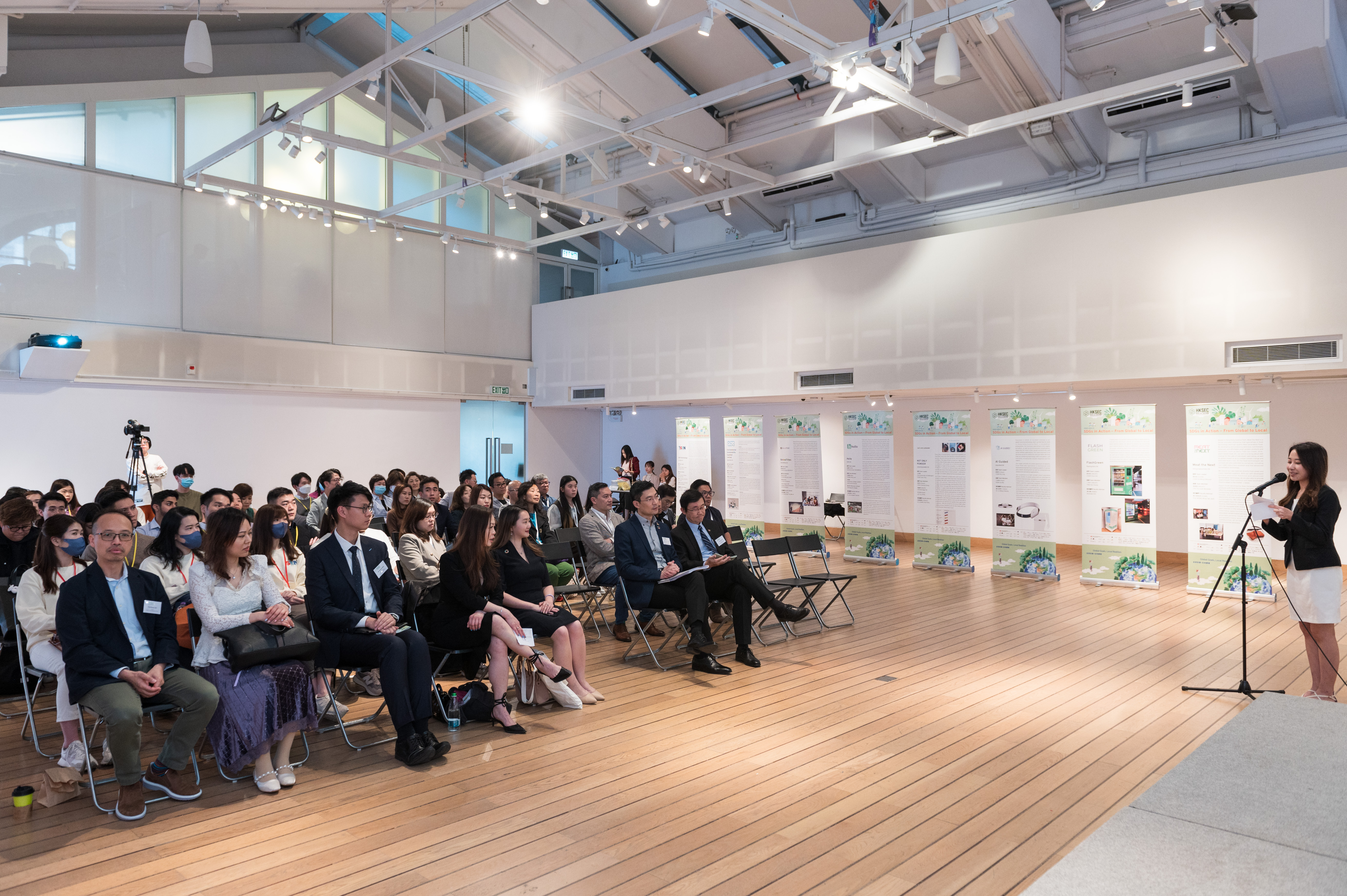 The HKSEC 2022-23 Grand Final Presentation cum Award Ceremony was held on Sat 18 Mar at the Hong Kong Maritime Museum.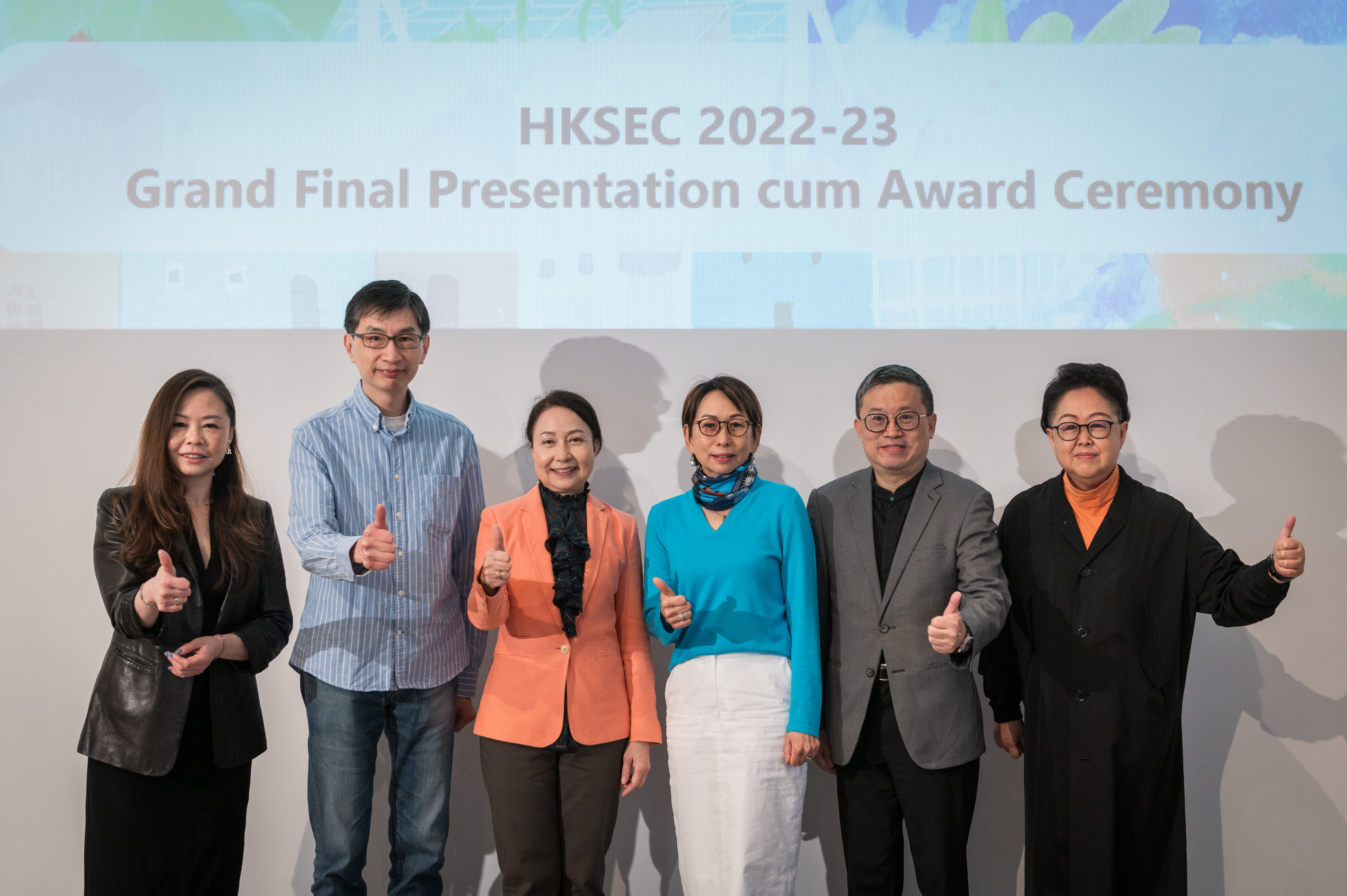 Group photo of Dr. Elsie Tsui with HKSEC 2022-23 Grand Final Judges (from left to right): Mr. CHUA Hoi Wai (Chief Executive of The Hong Kong Council of Social Service), Mrs. Rebecca CHOY YUNG (Chair of Social Enterprise Summit), Ms. Salome SEE (Managing Director of ET Net Limited), Dr. Ilex LAM (Senior Advisor of the UNDP SDG Impact Finance), and Ms. Ada WONG, JP (Chairperson of Make A Difference Institute Limited).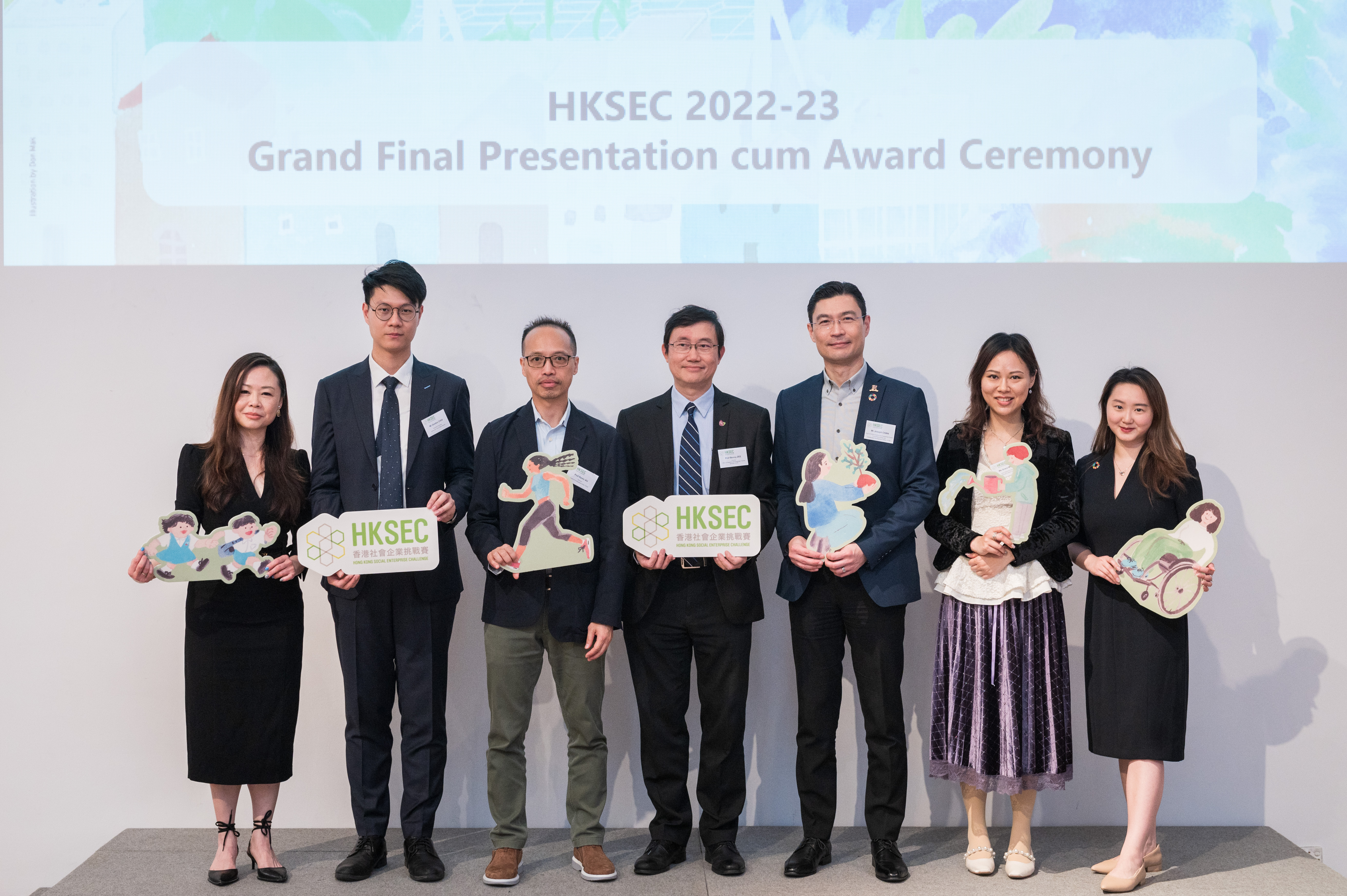 Group photo of Honorable Guests (from left to right): Dr. Elsie Tsui (ORKTS), Mr. Gordon Choi (Assistant Secretary for Home and Youth Affairs), Prof. Kevin Au (CfE), Prof. Benny Zee (ORKTS), Mr. Joseph Chan (SRSDO), Ms. Grace WONG (Head of Marketing Division of the Intellectual Property Department), and Ms. Cynthia CHEUNG (Youth Social Entrepreneurship and Innovation Coordinator of the United Nations Development Programme)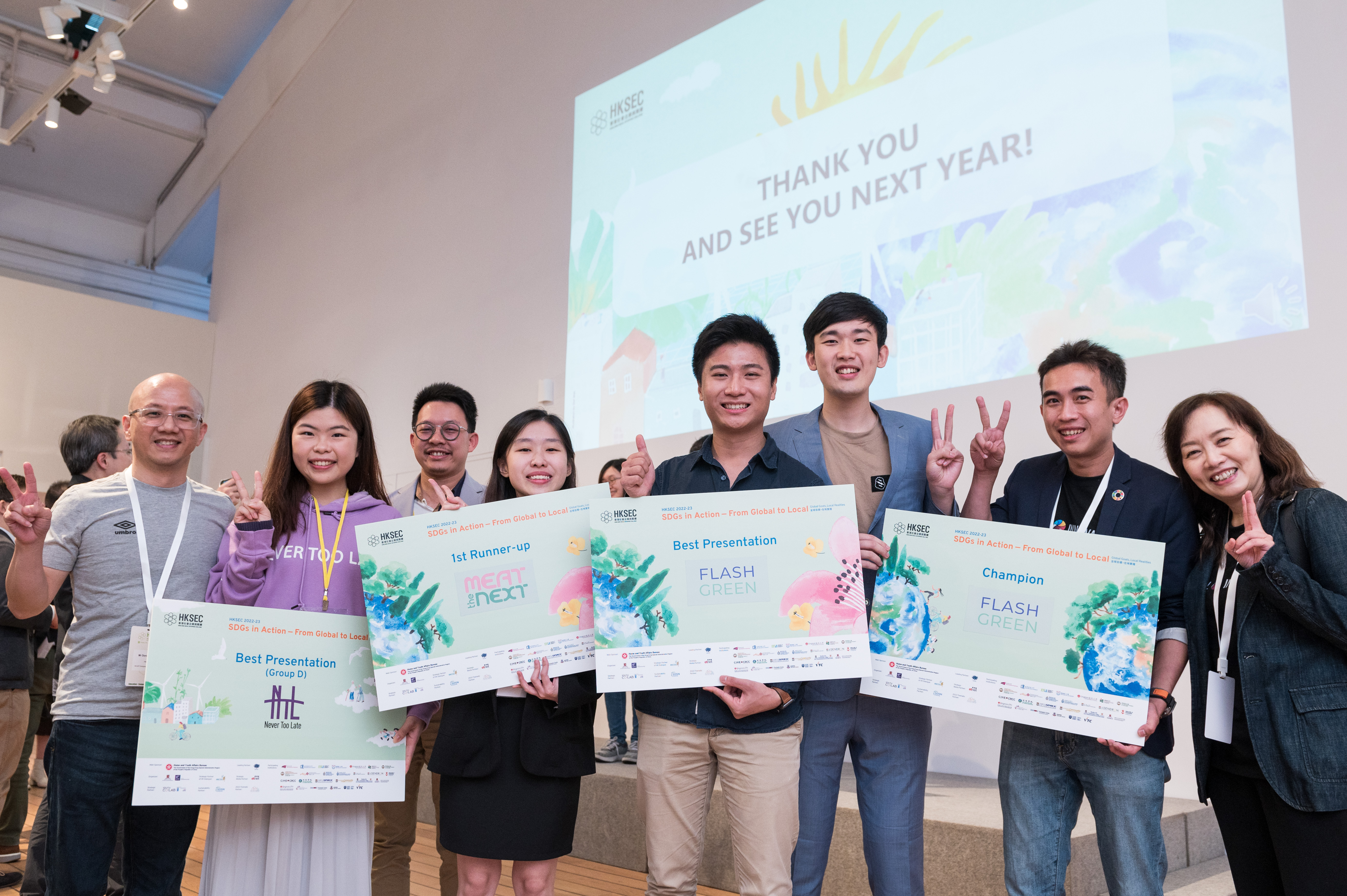 Winners of the HKSEC 2022-23