Event Highlight | Fireside Chat: First Step into CUHK start-up community
On 03 Mar 2023, we were pleased to have Mr. WONG Tak Kai Taka/ Homester (Current PI Team), Mr. WONG Man Yeung Ivan, Flowsophic (Graduated PI Team) and Mr. LIU Wai Shing Charles/ MicroMag Healthcare Limited (Graduated PI Team & Current TSSSU Company) to share their first-hand experience in running a start-up with the support of Venture Acceleration Team, ORKTS (CUHK PI Centre).
In this session, they emphasized the significance of the start-up members, cultivation of the entrepreneurial mindset to look at the larger, societal picture and use of knowledge to innovate for a company are the keys to successful start-up development.
Charles also highlighted that entrepreneurship which ties in business, design, risk-taking, management, empathy, leadership skills, failure-understanding will be difficult and challenging but more importantly, it is very rewarding and satisfying along the journey.
Thanks again to Taka, Ivan, Charles and the audience for their attendance and excellent questions. Venture Acceleration Team, ORKTS (CUHK PI Centre) is excited to continuously support CUHK start-up teams in accelerating their business with our best efforts.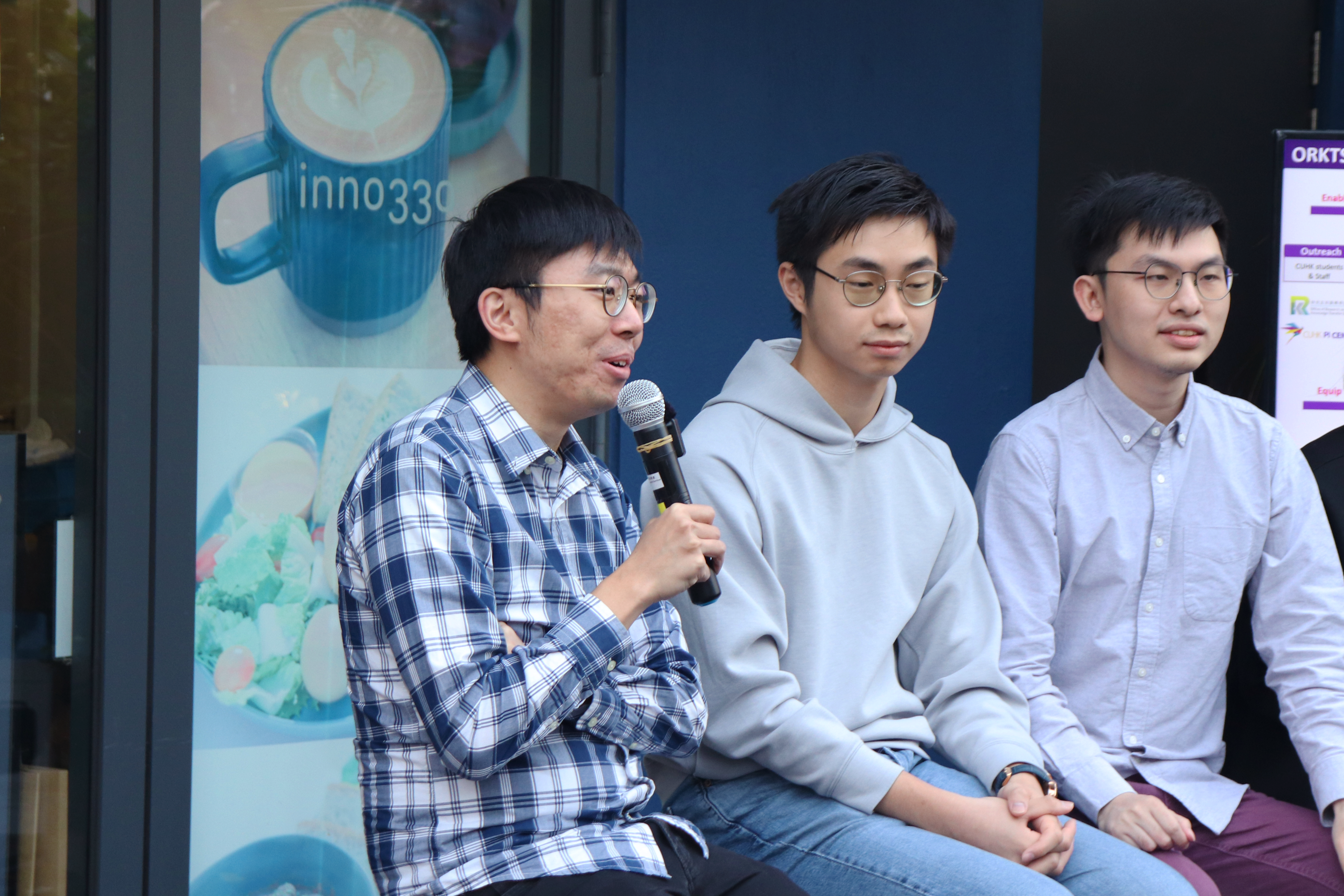 Mr. LIU Wai Shing Charles/ MicroMag Healthcare Limited (Photo: VA Team, ORKTS)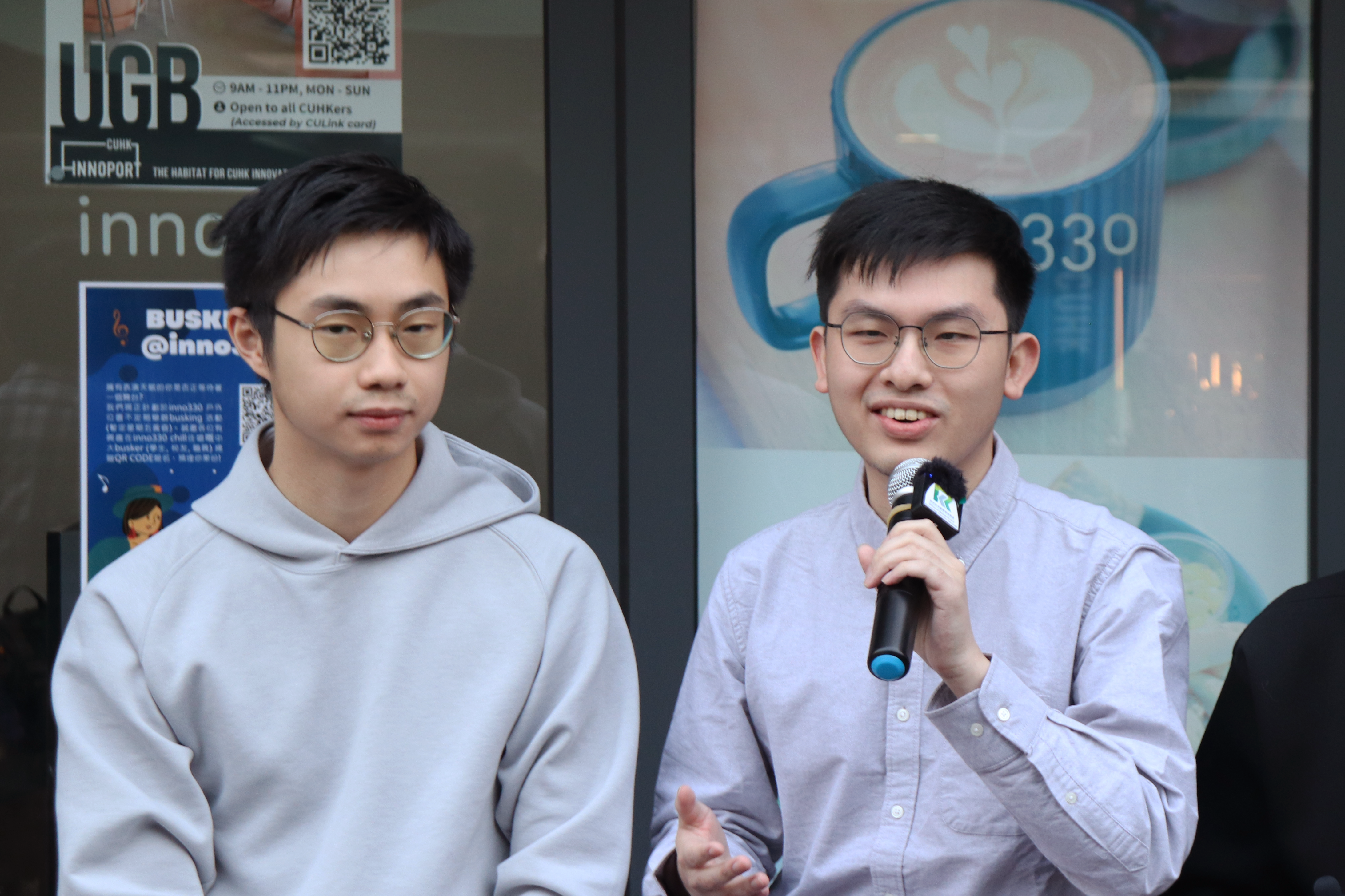 Mr. WONG Tak Kai Taka/ Homester (Photo: VA Team, ORKTS)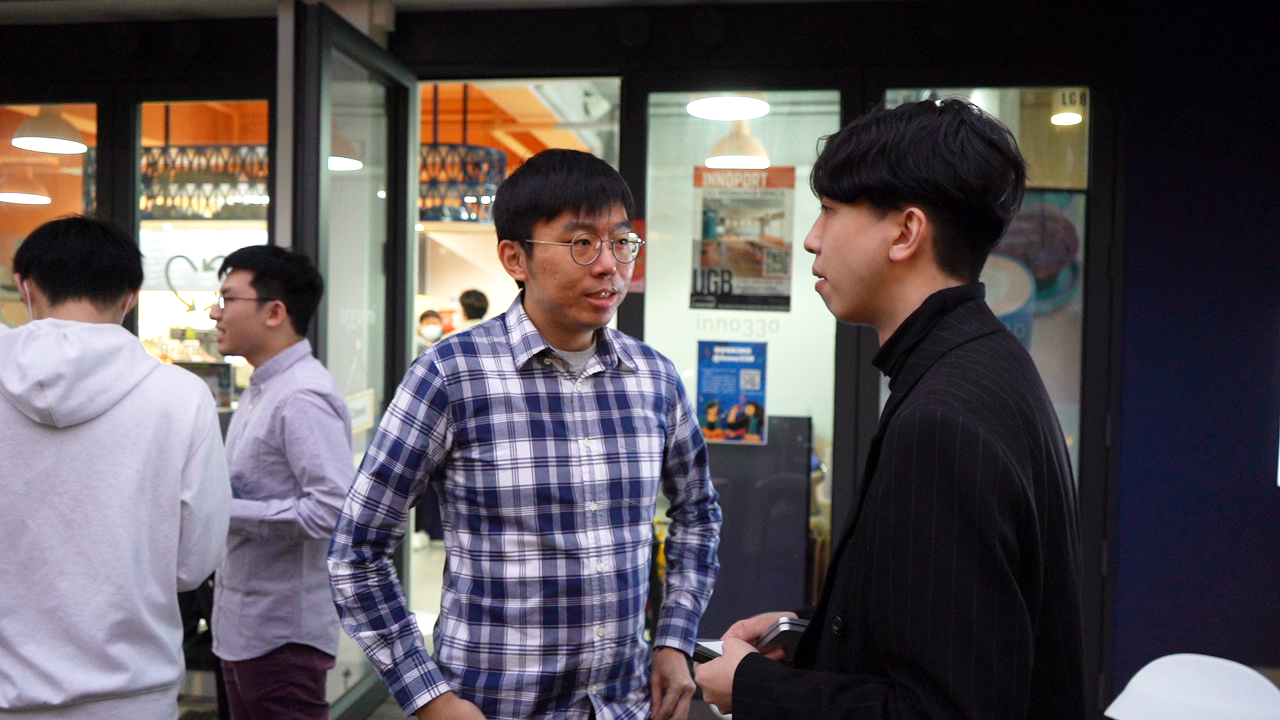 Fireside Chat: First Step into CUHK start-up community (Photo: InnoPort Team, ORKTS)