Event Highlight | CUHK InnoPort x inno330 Flea Market (16 Jan 2023)
CUHK InnoPort x inno330 Flea Market, co-organized by InnoPort and inno330, was held on 16 January 2023. With a theme of "Originality, CUHK, and Students", a total of 11 booths were set up outside inno330, including 7 CUHK students and alumni booths (wingel.bagel, moon.cake.hk, clozyhk, from_a.to.b, rhapsody.jh, rawcraft leather and CUHK Wildlife and Animal Caring Society) and 4 booths from New Life Psychiatric Rehabilitation Association (eFIT, dayday330 x newlife330, gift330 and Jockey Club Sun Workshop).

At the end of the Flea Market, InnoPort organized a sharing session with the topic "Entrepreneurial Talk". Agnes Wong, the co-founder of Trial and Error Lab, was invited to give a speech about turning habits into a business. She emphasized the importance of "Trial and Error" - trial, evaluation, and correction with successful and unfortunate examples. Wing, the owner of wingel.bagel, also shared her experiences on marketing via Instagram.

Overall, CUHK InnoPort x inno330 Flea Market is a great platform for CUHK small entrepreneurs to bond with their alma mater and expand their customer base. Please stay tuned and follow InnoPort for more information about future events.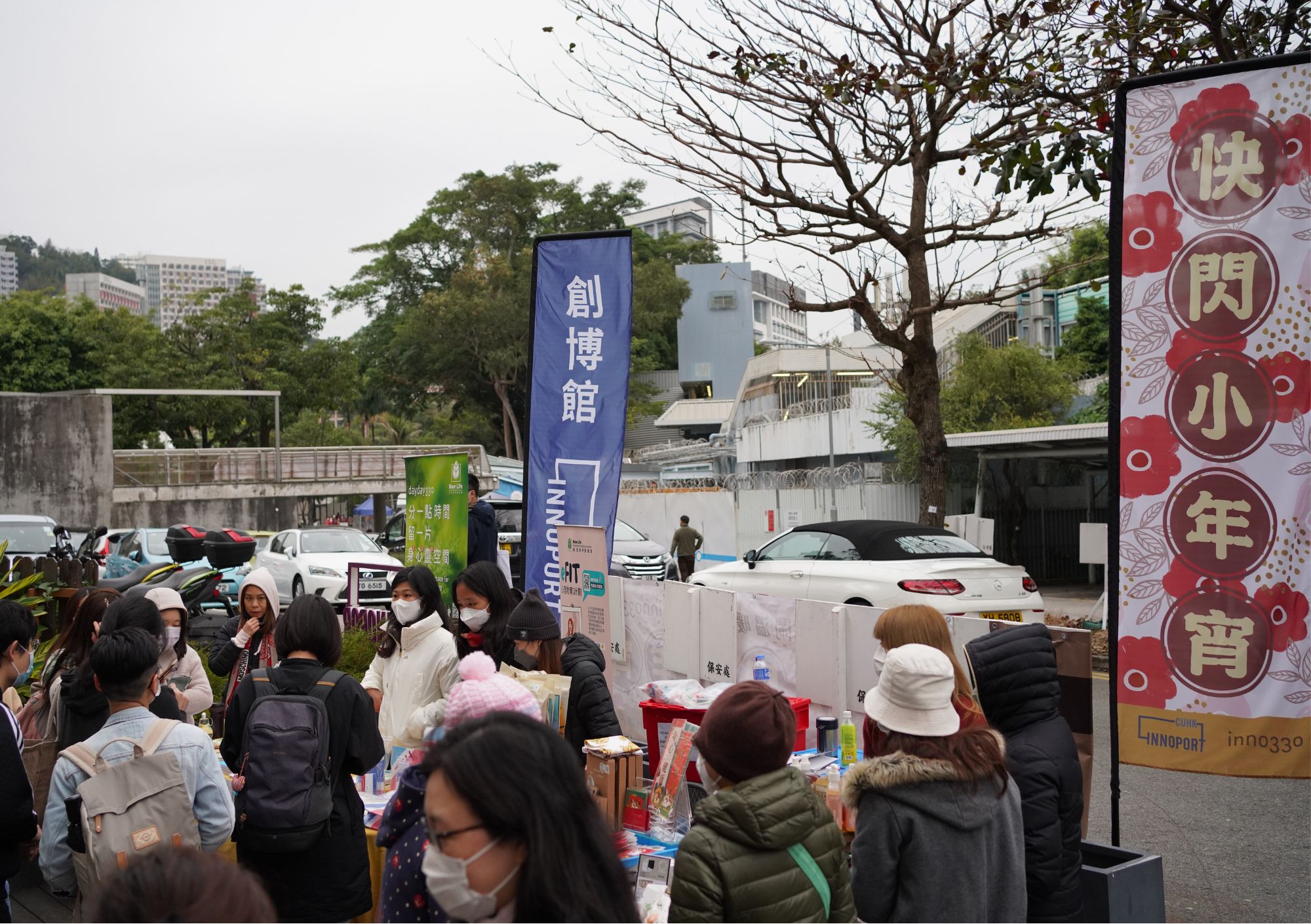 CUHK

InnoPort x

inno330 Flea Market (Photo: ORKTS)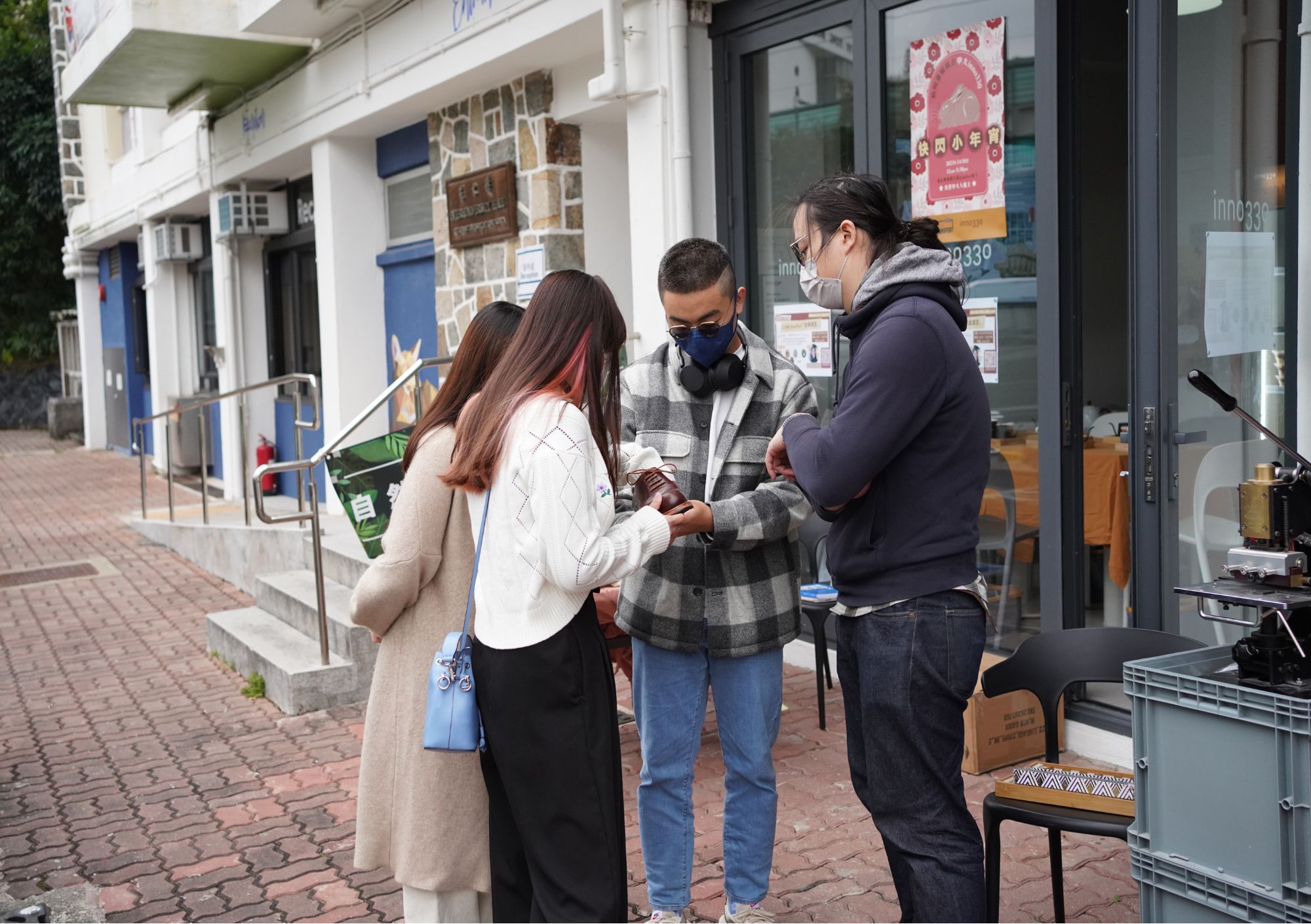 Troy@Rawcraft Leathers (Right) was introducing the backgrouond of leather shoes to CUHK Wildlife and Animal Caring Society (Left). (Photo: ORKTS)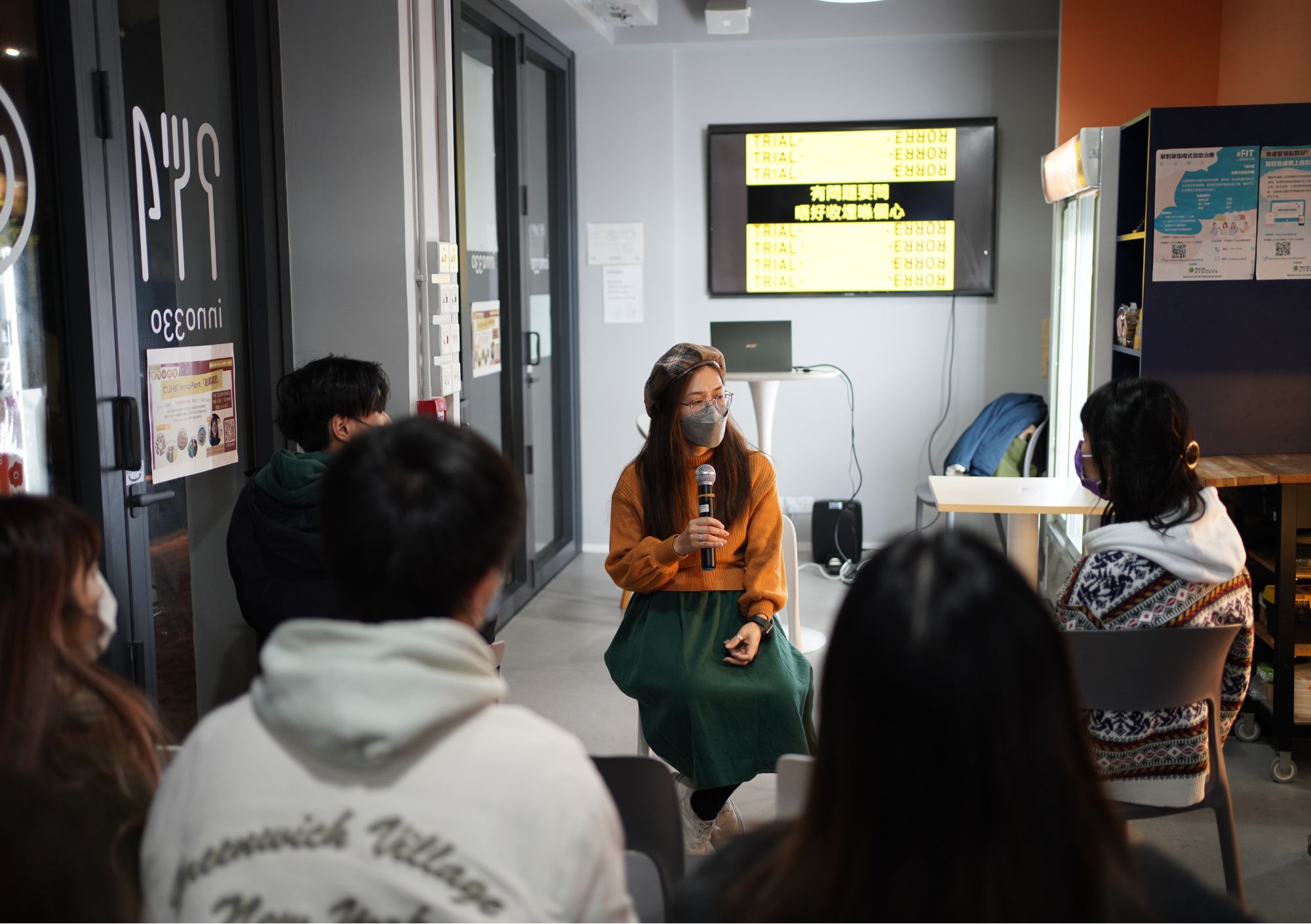 Agnes Wong (middle), the co-founder of Trial and Error Lab, was giving a speech. (Photo: ORKTS)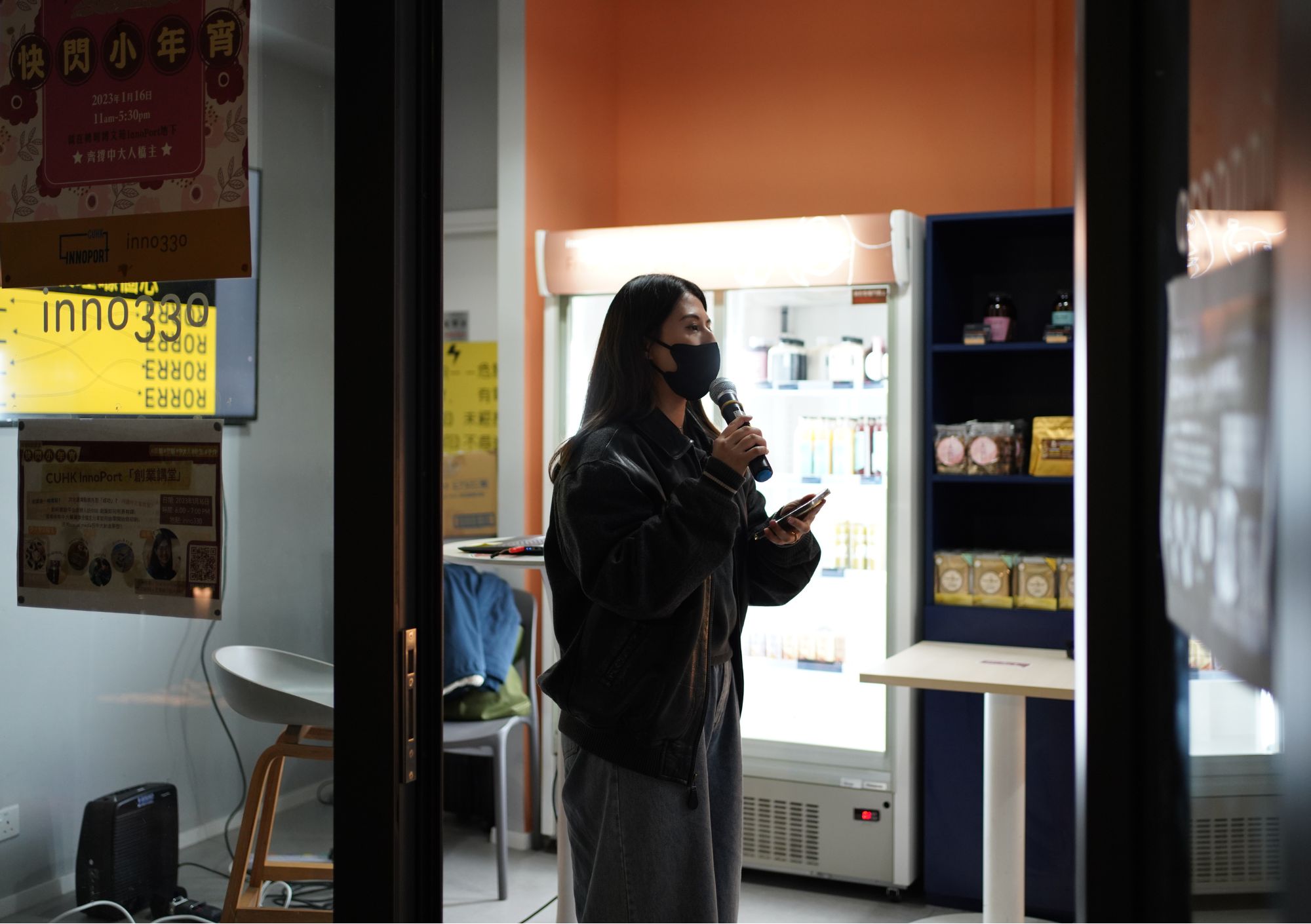 Wing, the owner of wingel.bagel, was sharing her experiences. (Photo: ORKTS)