Event Highlight | InnoPort x Joint Publisher "Social Innovation by CUHK Scholars" Book Launch (13 Jan 2023)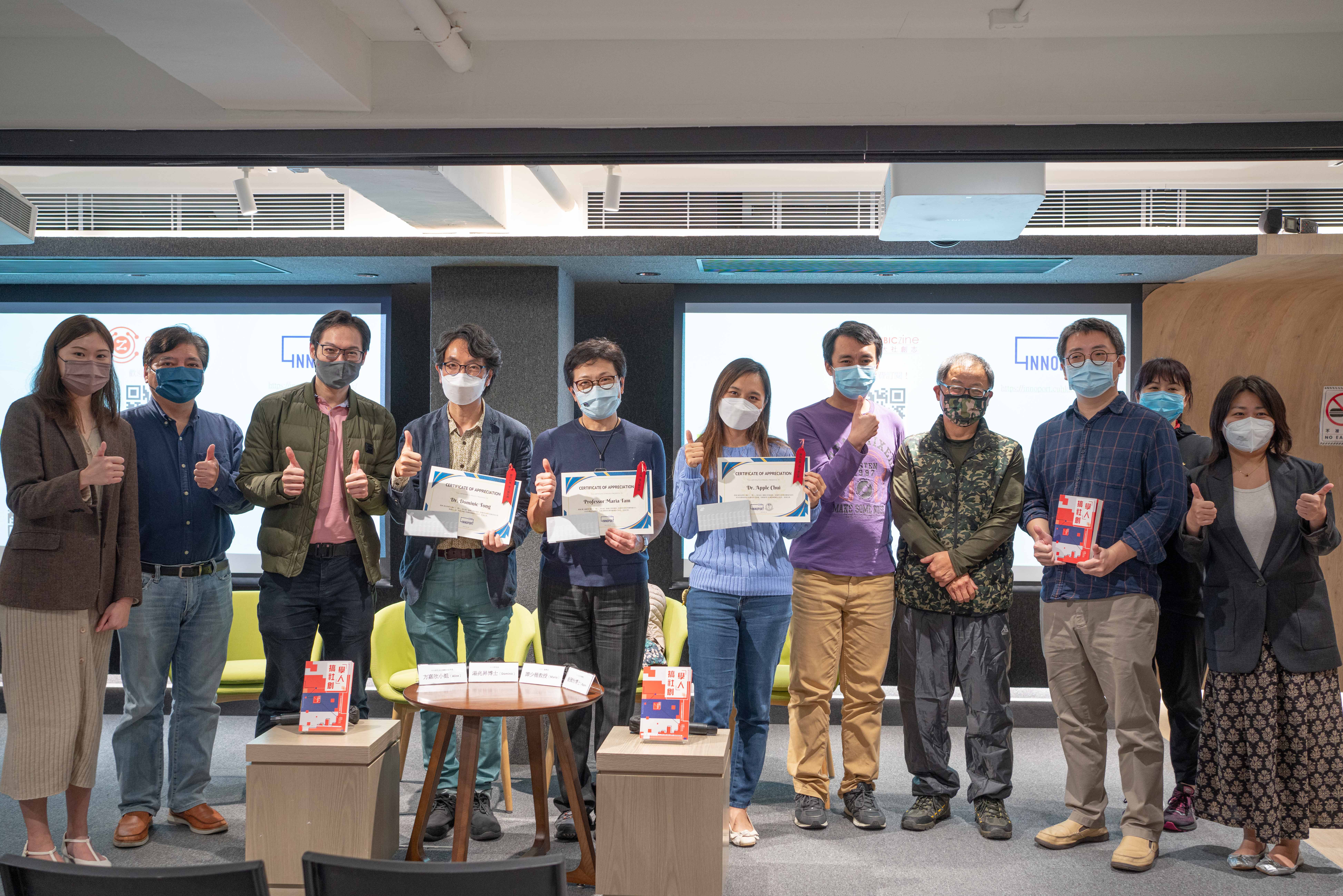 The Book launch of "Social Innovation by CUHK Scholars" (《「學人」搞社創》) was held on 13 Jan 2023 at Tsim Sha Tsui the HUB under The Commercial Press. In the book sharing session, we are pleased to have Prof. TAM Siumi Maria (Associate Director, Centre for Urban History, Culture and Media, Institute of Future Cities), Dr. TONG Shiu Sing (Senior Lecturer, Department of Physics) and Dr CHUI Pui Yi Apple (Research Assistant Professor, School of Life Sciences) to share their research interests and life experience about social innovation. They discussed about how CUHK scholar transform academic theories into practical applications through "knowledge transfer" and create social innovation projects. Although three professors had different research focuses, they found the common ground that experiential learning is the best way to educate and engage the public. They sincerely appreciated ORTKS fully supports researchers on social impace driven projects so that they can advance and develop muti-cultural education, STEM education and coral conservation education.
With 25+ participants signed up for the event, a 73% registration rate is achieved by the venue's capacity. We also offered live streaming on Facebook to target online audience as well. The event video will be released very soon, stay tuned!
Full Video : HERE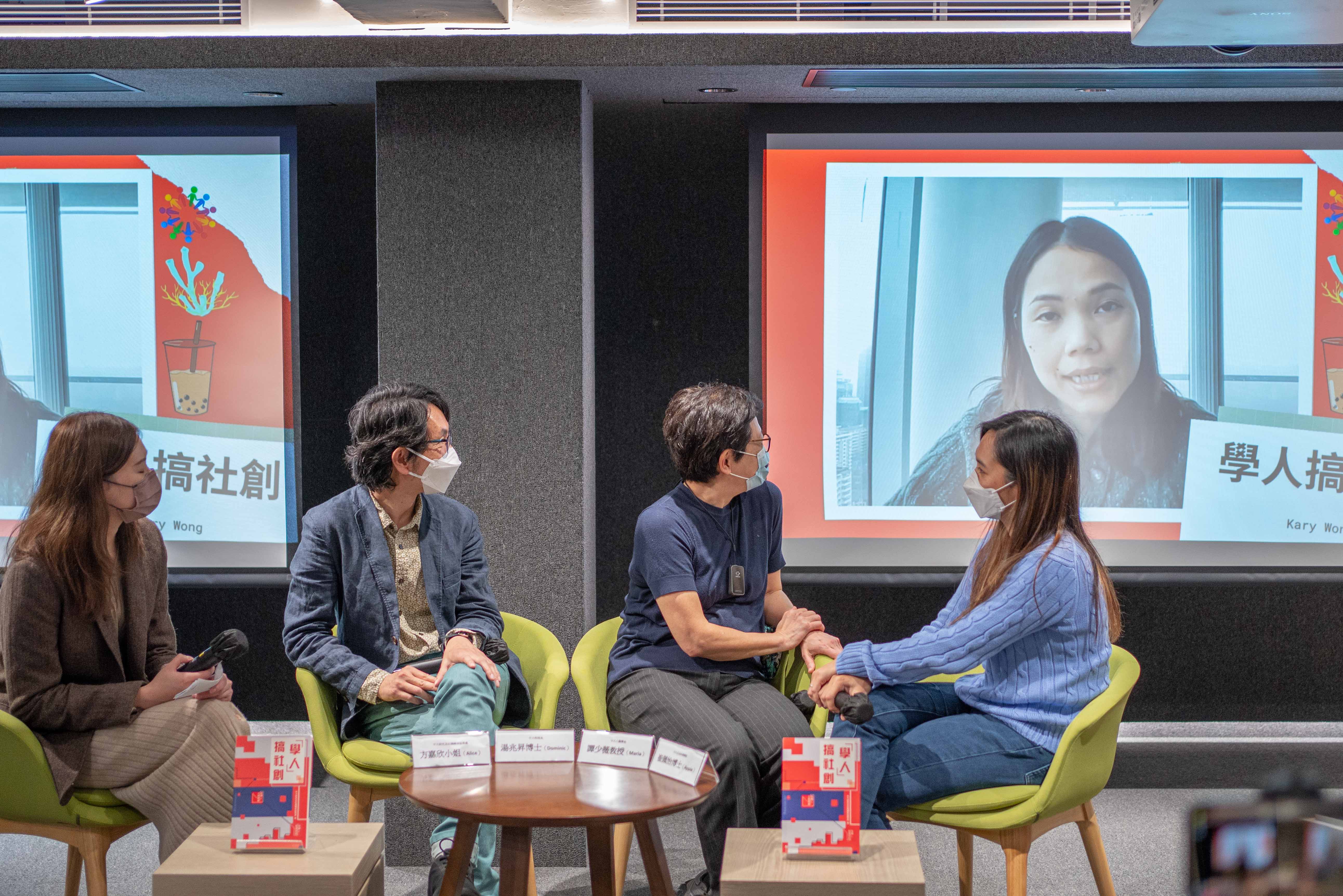 The book arthur Kary Wong talked about interviews reflection with three professors (Photo: ORKTS).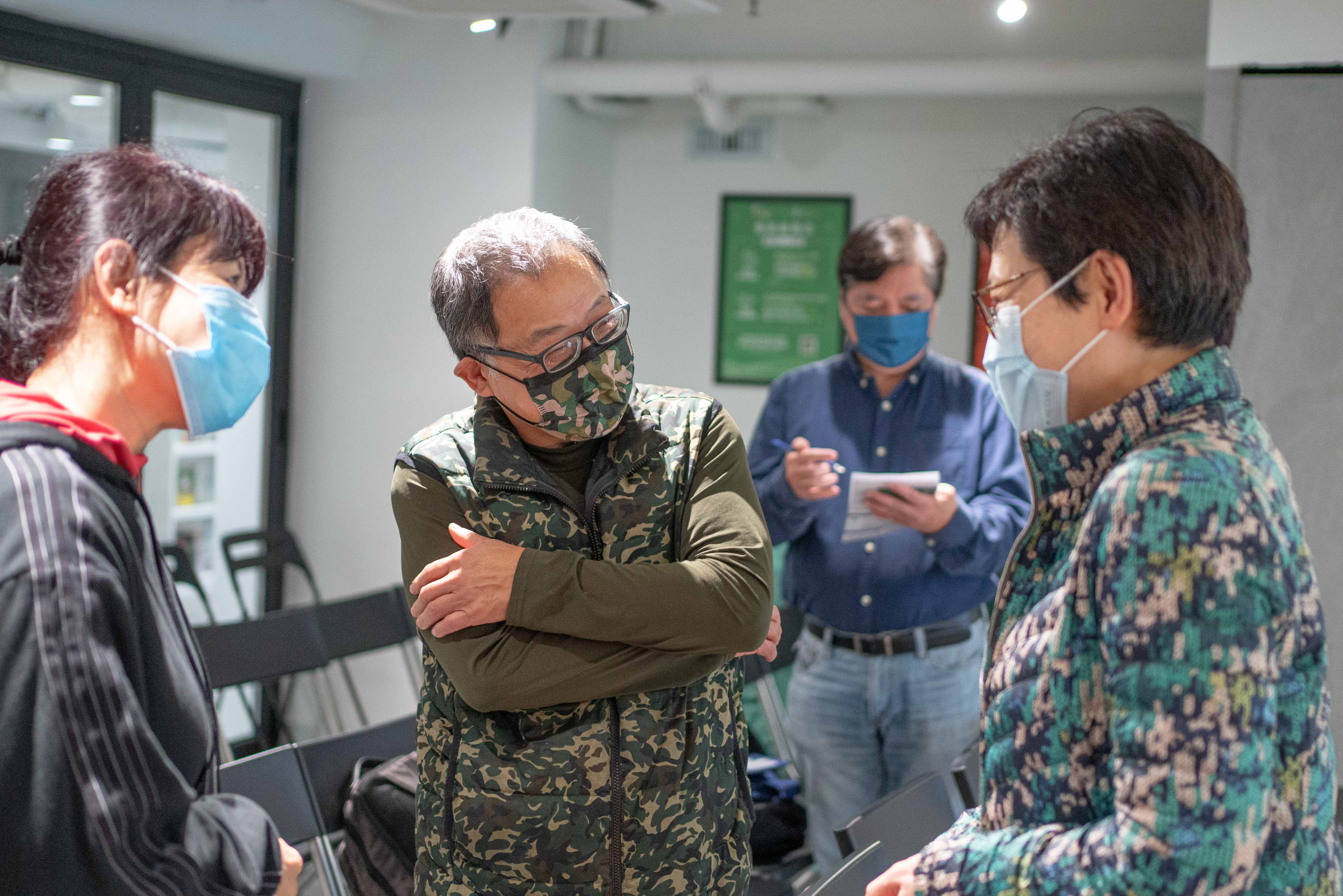 Participants were excited to speak to professors and exchanged idea about social innovation. Some participants purchased the book to show support towards CUHK excellent research result. (Photo: ORKTS).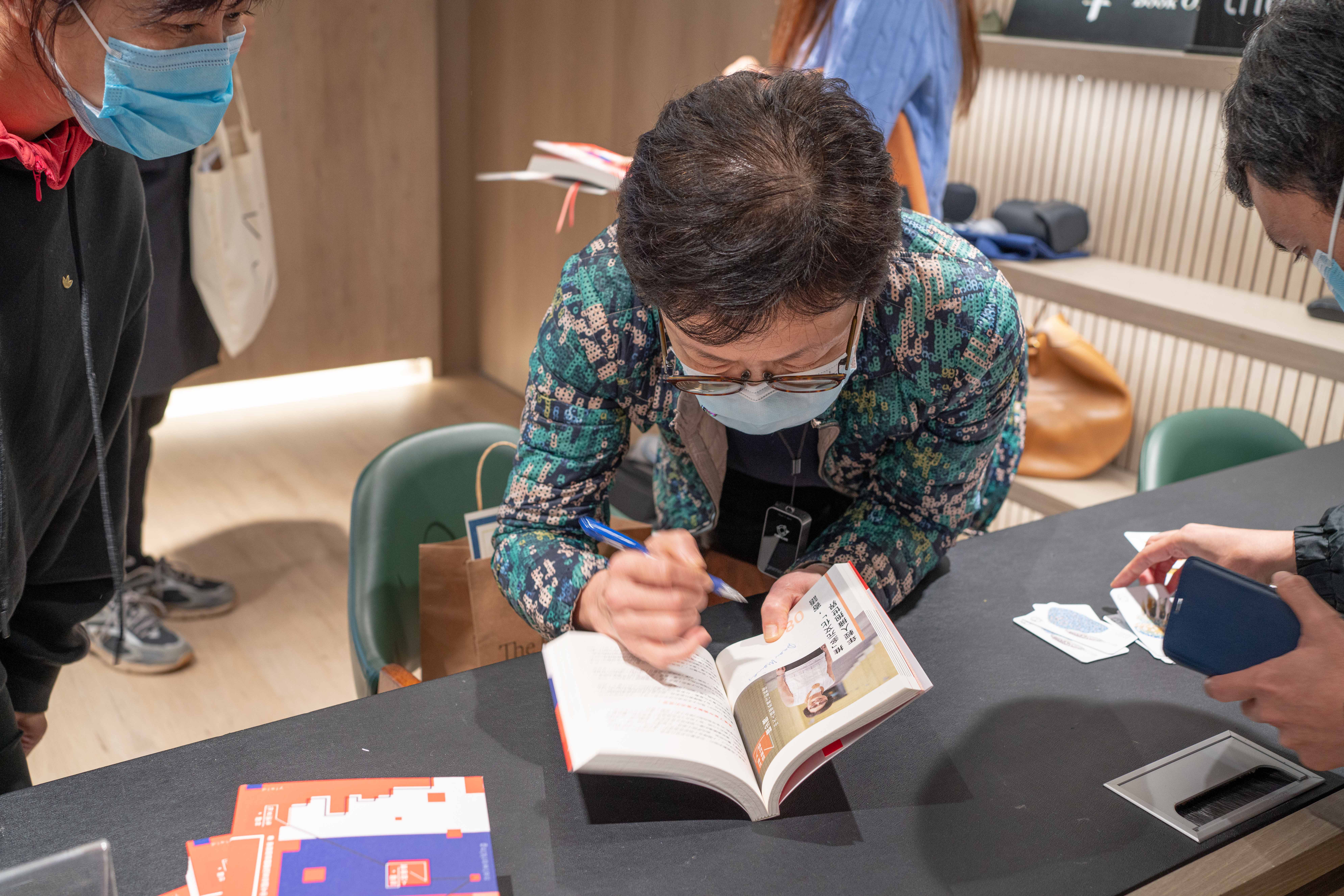 Book signing session. (Photo: ORKTS)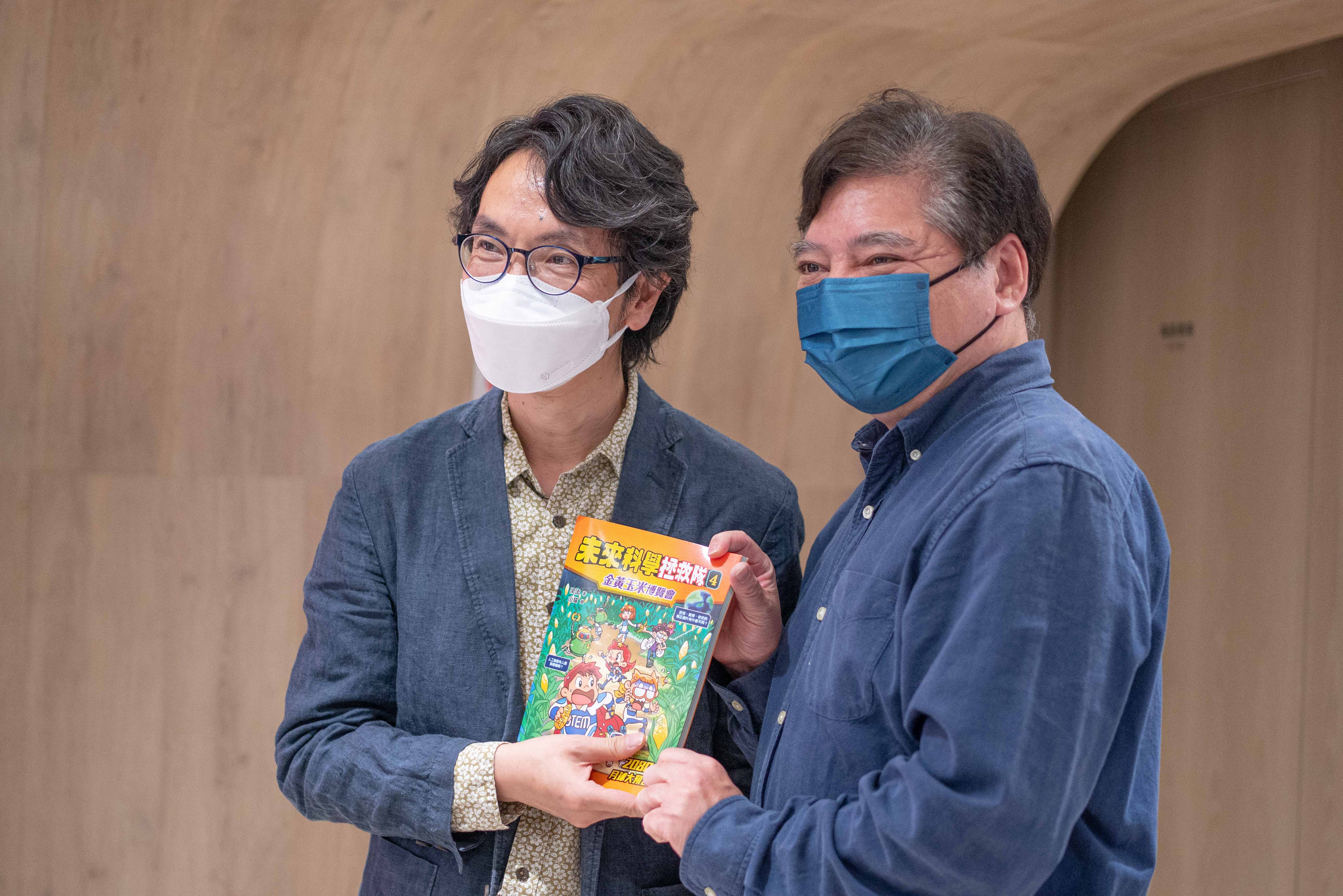 Dr. TONG (left) and Dr. Tim LEUNG from Hong Kong New Generation Cultural Association Science Innovation Centre. (Photo: ORKTS)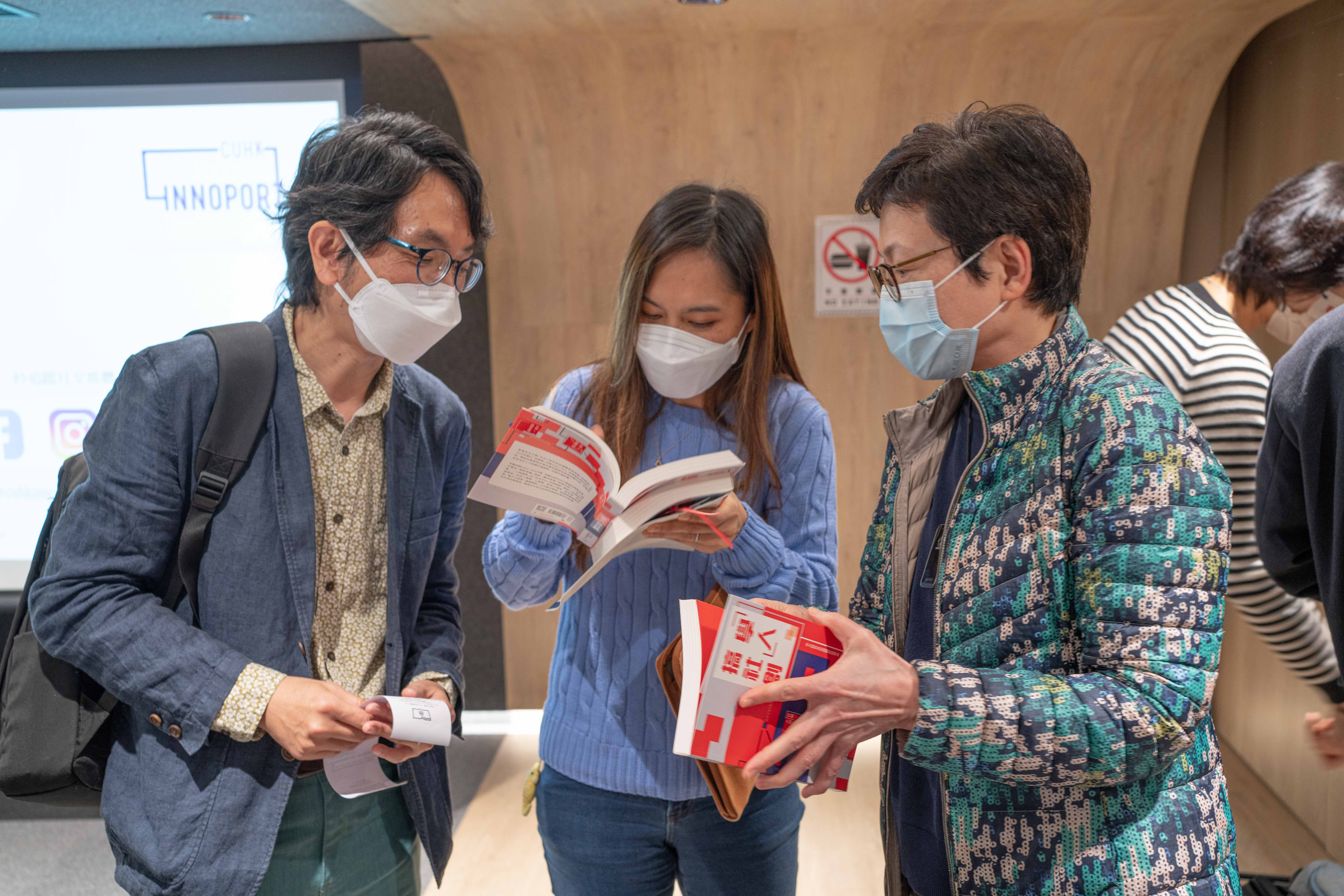 Three professors exchanged signature after the book sharing. (Photo: ORKTS)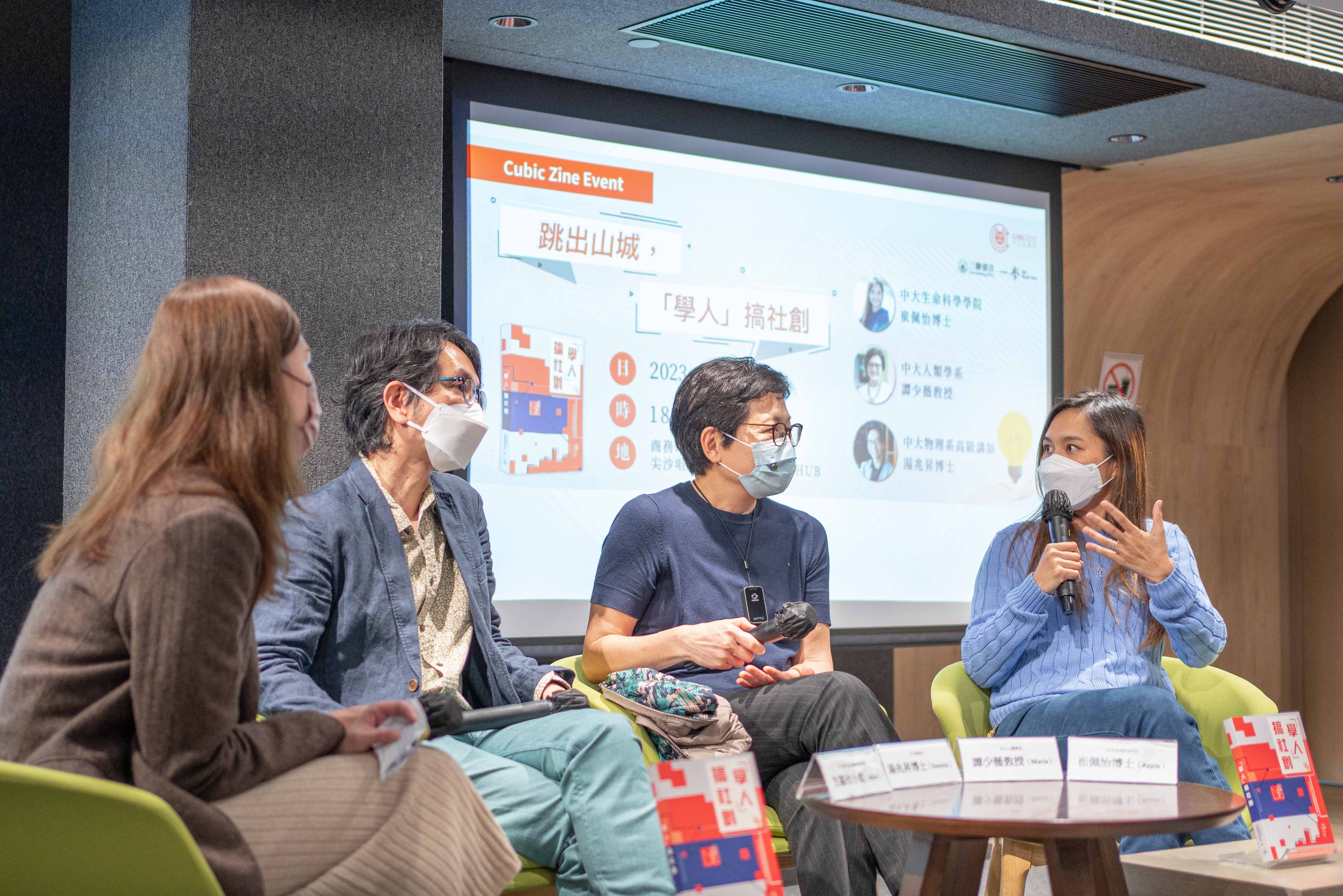 Dr. Apple CHUI shared her insight about how to enhance public awareness and knowledge of the rich marine biodiversity of Hong Kong, with a special focus on coral communities and conservation through seminars, coral workshops and lab visits.(Photo: ORKTS)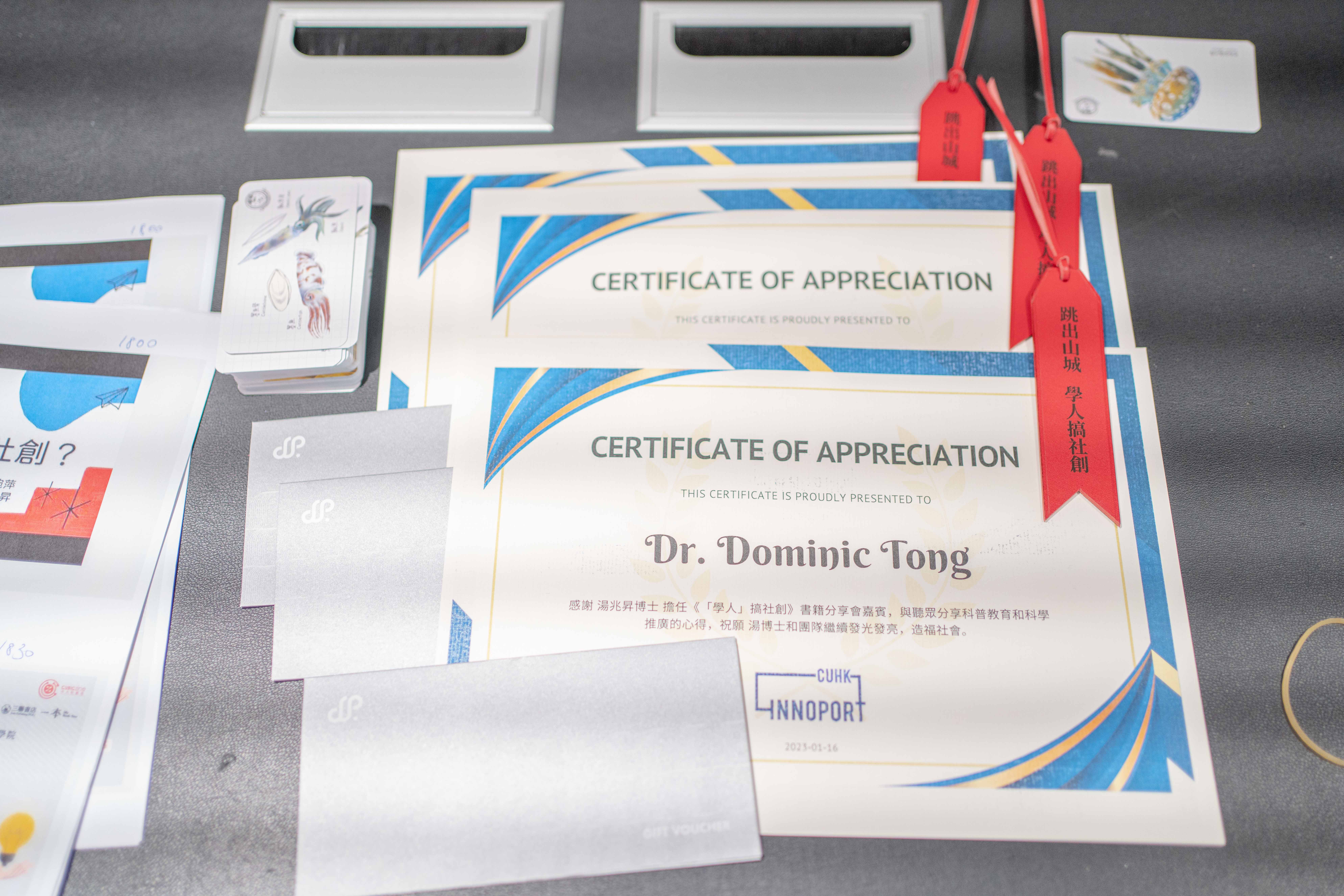 We presented certificate of appreciation and souvenir (handmade leather bookmark with the ORKTS logo and book slogan) for the professors. (Photo: ORKTS)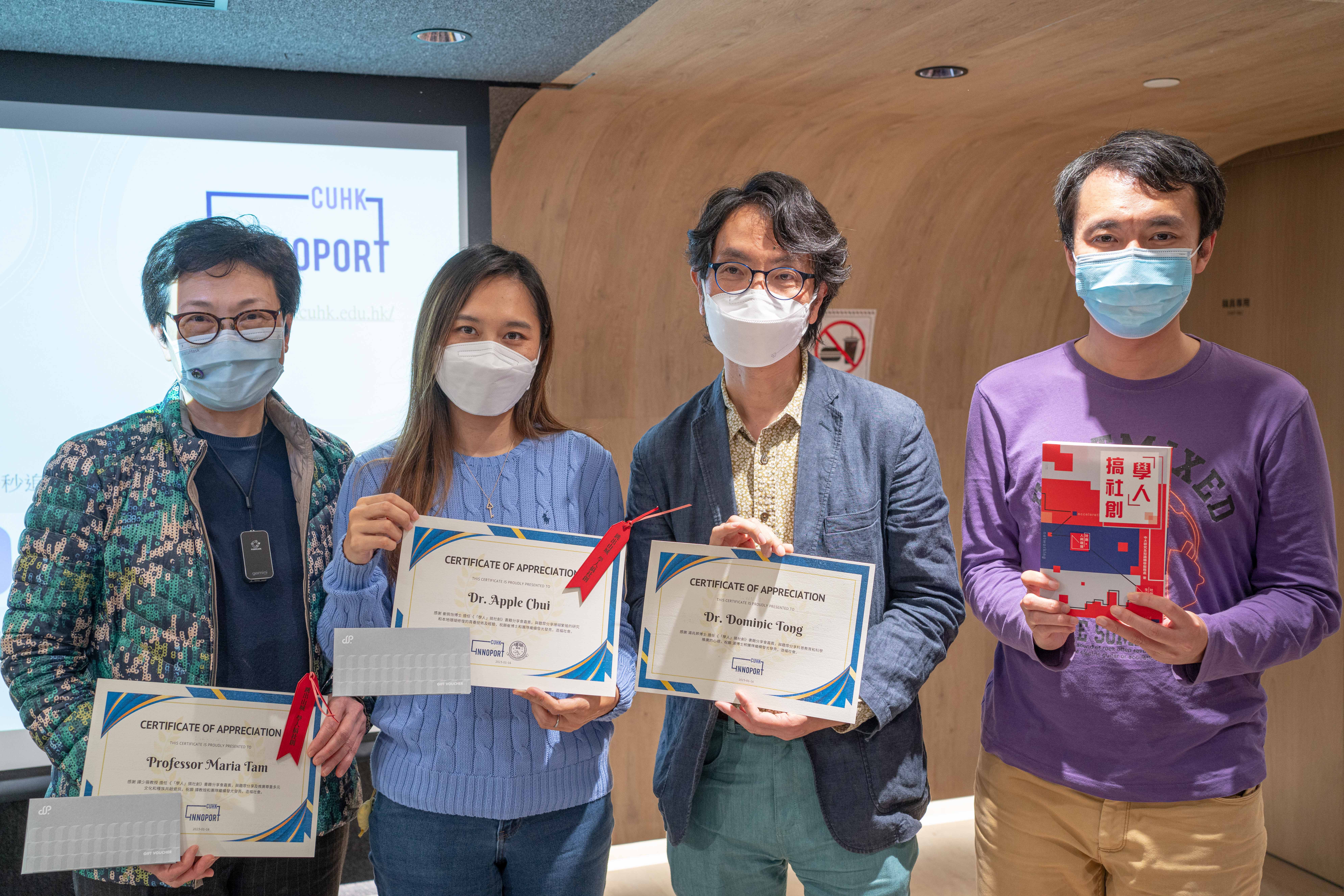 Professors and participants' group photo. (Photo: ORKTS)
Useful information:
About the book: here
Event information: here
Professor Maria TAM's project - About Multiculturalism In Action (MIA) : Website | Facebook
Dr. Dominic TONG's social media channel : Facebook
Dr. Apple CHUI's project - About Coral Academy : Website | Facebook