Event Highlight | InnoTech Expo 2022 (12-22 DEC 2022)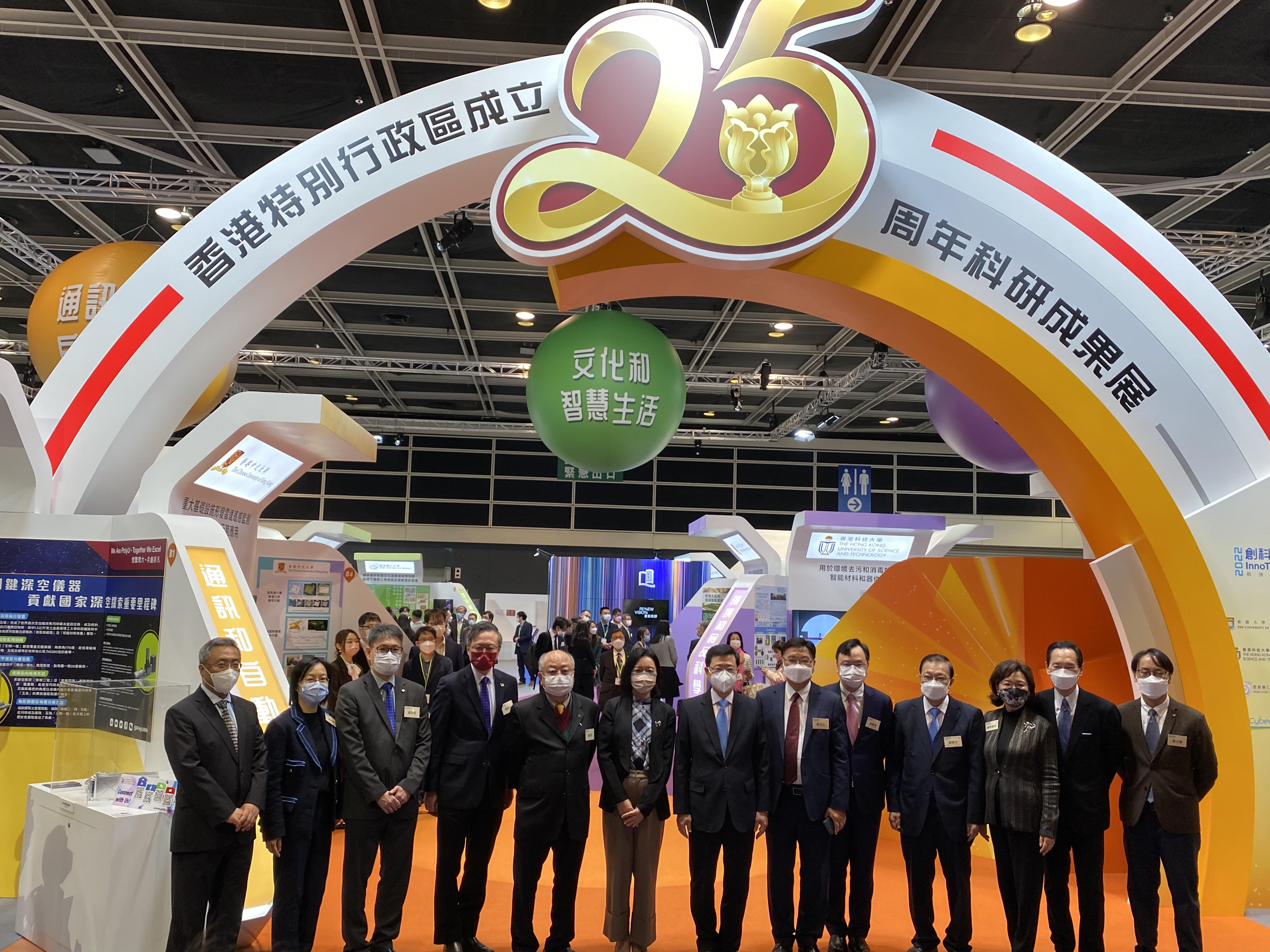 Organised by Our Hong Kong Foundation, the InnoTech Expo 2022 was held from 12 Dec to 22 Dec at the Hong Kong Convention & Exhibition Centre. This year, the expo highlights 50 mainland exhibits in aerospace, land and ocean exploration, with some being displayed to residents for the first time, as well as 25 local scientific research outcomes in automation, medication, materials science, environment and cultural aspects. This event helps to demonstrate our national achievements of technological innovations, as well as showcasing Hong Kong's scientific research achievements and future roadmaps, aiming to inspire young people to pursue scientific research. It was reported over 120,000 visitors from the general public attended the 11-day expo event.
Among the 25 exhibition teams, CUHK were invited to share 4 of its newest research excellence and showcase various award-winning technologies with the public in "Health and Medical Sciences", "Communication and Automation" and "Environmental and Food Sciences" accordingly.
---
List of Projects
| | | | |
| --- | --- | --- | --- |
| No. | Field | Project | Principle Investigator(s) |
| 1. | Health and Medical Sciences | Medical Diagnostics | Professor Dennis LO |
| 2. | Environmental and Food Sciences | Stress Tolerant Soybeans and Climate-Smart Agriculture | Professor LAM Hon Ming |
| 3. | Communication and Automation | To Establish the Multi-Scale Medical Robotics Centre | Professor Philip CHIU / Professor Samuel AU |
| 4. | Communication and Automation | Satellite and Mobile Sensing Technologies and Applications: A New Angle to Promote Public Health Infrastructure | Professor KWAN Mei Po |
About Our Hong Kong Foundation:
Our Hong Kong Foundation is a Hong Kong think tank established in 2014 by former chief executive The Honourable Mr Tung Chee-hwa. It conducts research in land, housing, economic development, innovation and technology, social innovation, mainland/Hong Kong economies, art innovation, and aging society. Its stated mission is to "study public policies that affect Hong Kong's overall interests, identify sustainable solutions to meet its future development needs and advocate to promote social consensus"
Useful information:
Our Hong Kong Foundation website: here