Event Highlight | BOCHK Science and Technology Innovation Prizes (STIP) Award Ceremony (22 DEC 2022)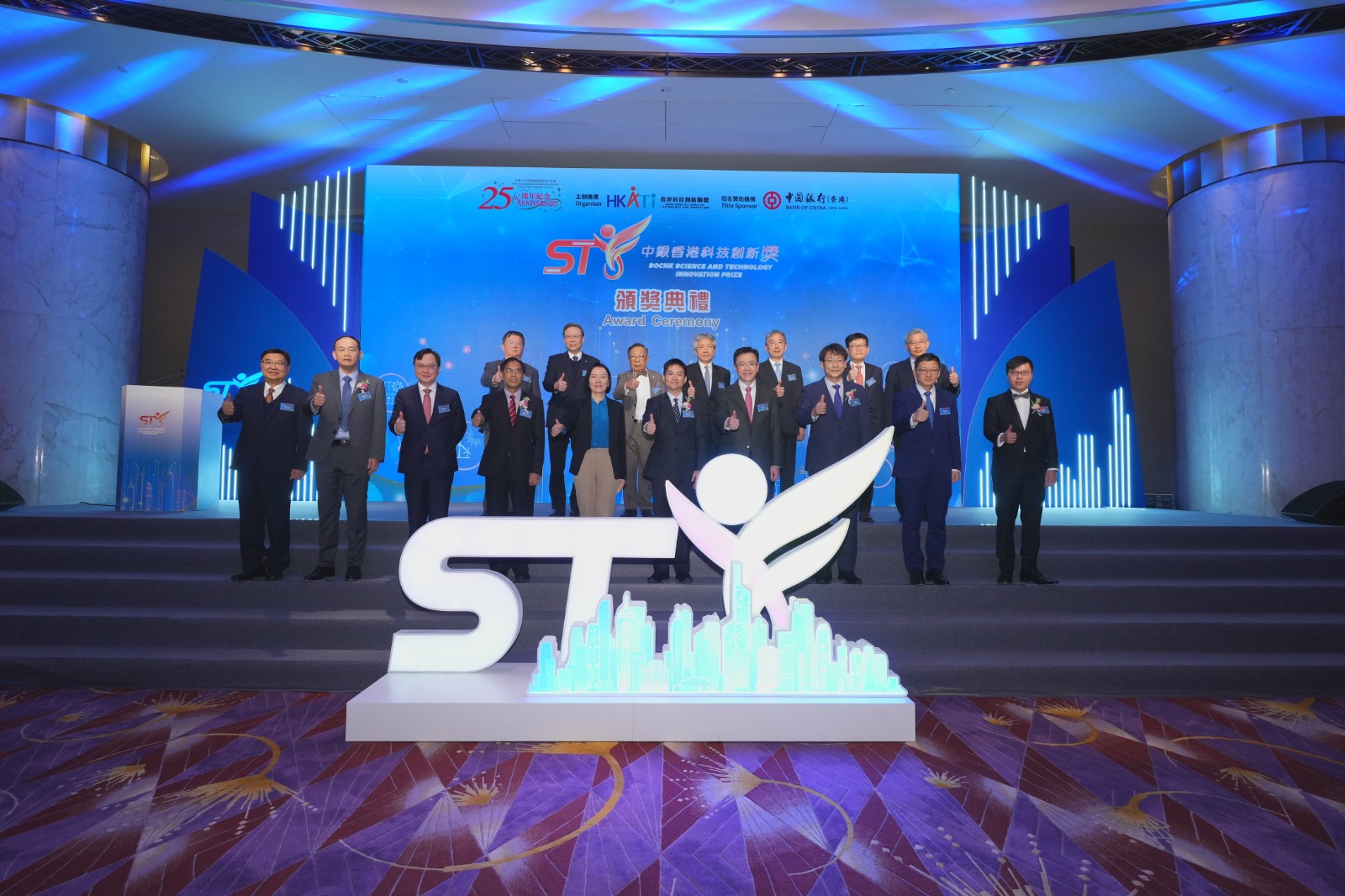 Organized by the Hong Kong Alliance of Technology and Innovation (HKATI) and sponsored by the Bank of China (Hong Kong) Limited, the inaugural "BOCHK Science and Technology Innovation Prize (STIP)" award ceremony was held on 22-December 2022 at Grand Hyatt Hong Kong.
After several months of rigorous evaluation by experts, Dr Danny Chan Tat-ming, honorary Clinical Associate Professor in the Department of Surgery at The Chinese University of Hong Kong (CUHK), received the first BOCHK Science and Technology Innovation Prize (STIP) in artificial intelligence (AI) and robotics. The other winner of the prize is Professor Liu Hongbin, Executive Deputy Director of the Centre for Artificial Intelligence and Robotics (CAIR) at the Hong Kong Institute of Science & Innovation-Chinese Academy of Sciences (HKISI-CAS), and a Professor at the Institute of Automation, CAS. The two jointly developed MicroNeuro, a flexible endoscopic robot for minimally invasive brain surgery, and successfully carried out the first cadaver experiment with it in Hong Kong. They proved that the robot can complete all the required surgical steps under minimally invasive conditions. More than 150 scholars from various universities and representatives of scientific and technological innovation groups attended in person to congratulate the winners of the "BOCHK STIP Award" and to witness their scientific and technological achievements. The other area of prize includes life and health, new material and new energy, advanced manufacturing, and fintech.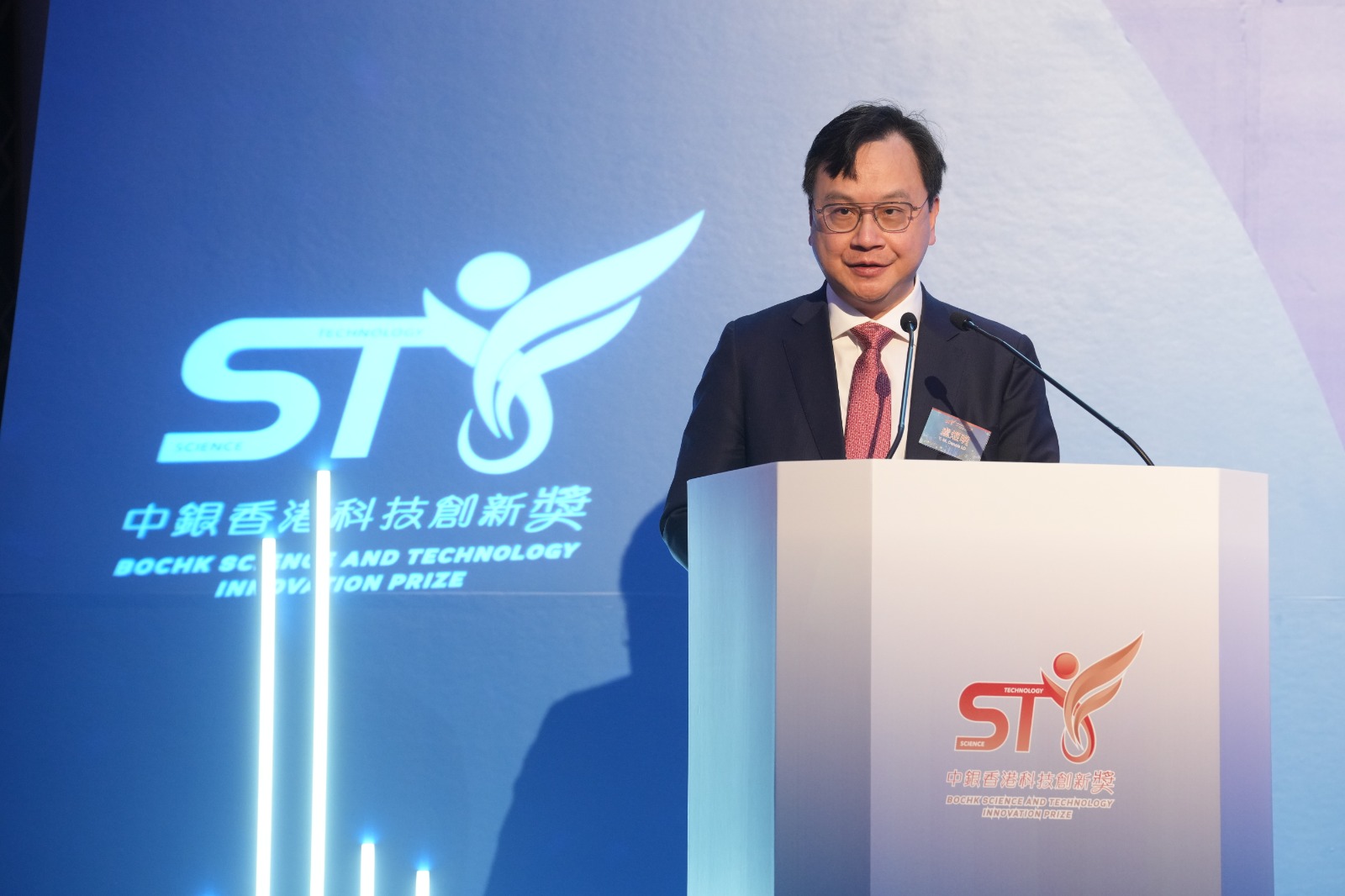 Opening speech addressed by Prof Dennis LO, Associate Dean of Faculty of Medicine at The Chinese University of Hong Kong and Chairman of the Hong Kong Science and Technology Innovation Alliance (Photo: BOCHK)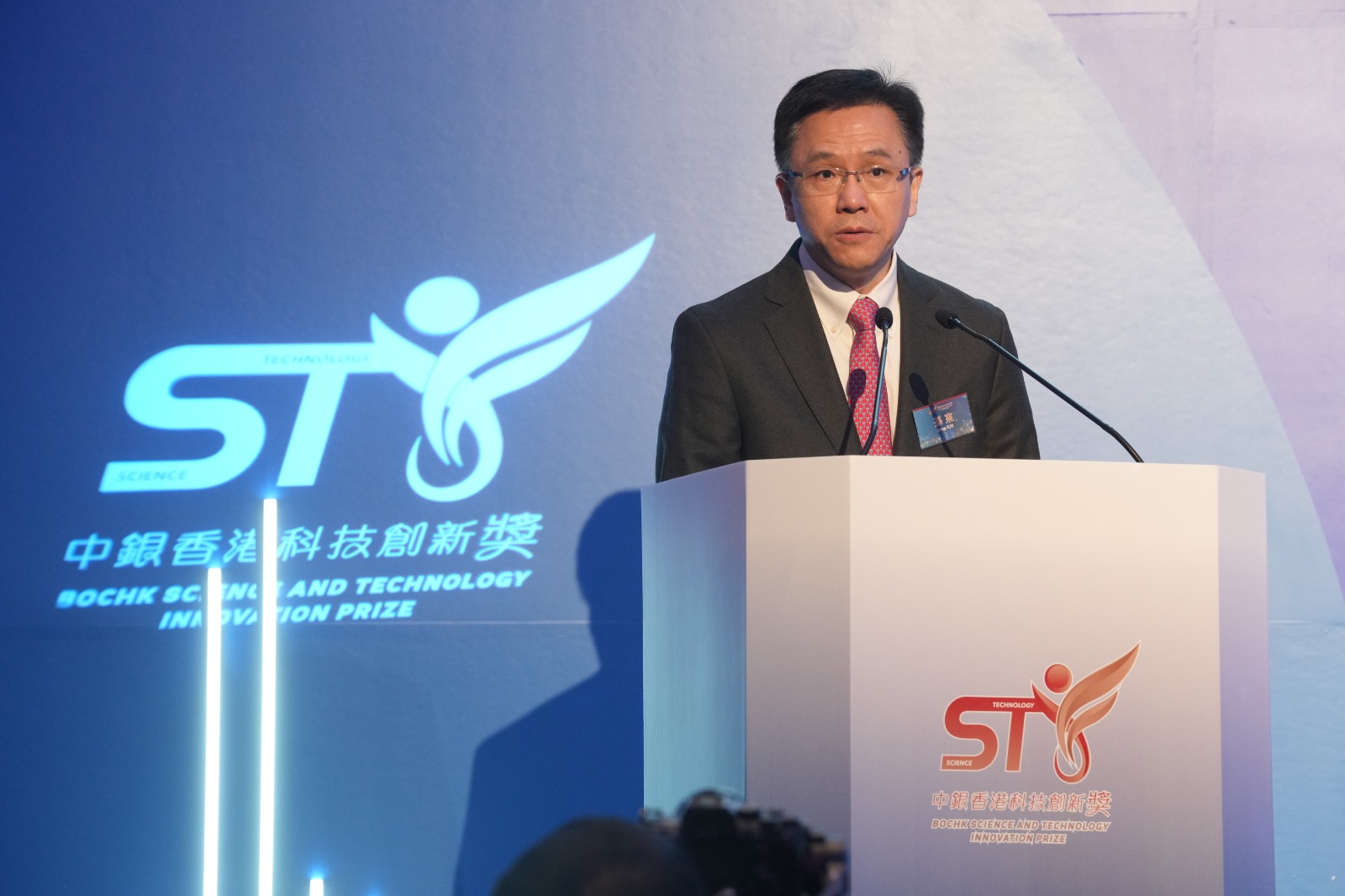 Welcoming speech from Prof SUN Dong, JP, Secretary for Innovation, Technology and Industry of the HKSAR Government (Photo: BOCHK)
Award presented to Prof LIU Hongbin and Dr Danny Tat-ming CHAN by Prof. GUO Yi-Ke, Provost at the Hong Kong University of Science and Technology, and Ms LU Xinning, Deputy Director of the Liaison Office of the Central People's Government in Hong Kong SAR (Photo: BOCHK)
Useful Information
CPRO press release: Please click here