Event Highlight | Asia Summit on Global Health (ASGH) (10 Nov 2022)
Co-organised by the Government of the Hong Kong Special Administrative Region (HKSAR) and the Hong Kong Trade Development Council (HKTDC), the second Asia Summit on Global Health (ASGH) staged in Hong Kong on 10-11 November 2022 at the Hong Kong Convention and Exhibition Centre (HKCEC) in a hybrid format, offering both online and in-person participation.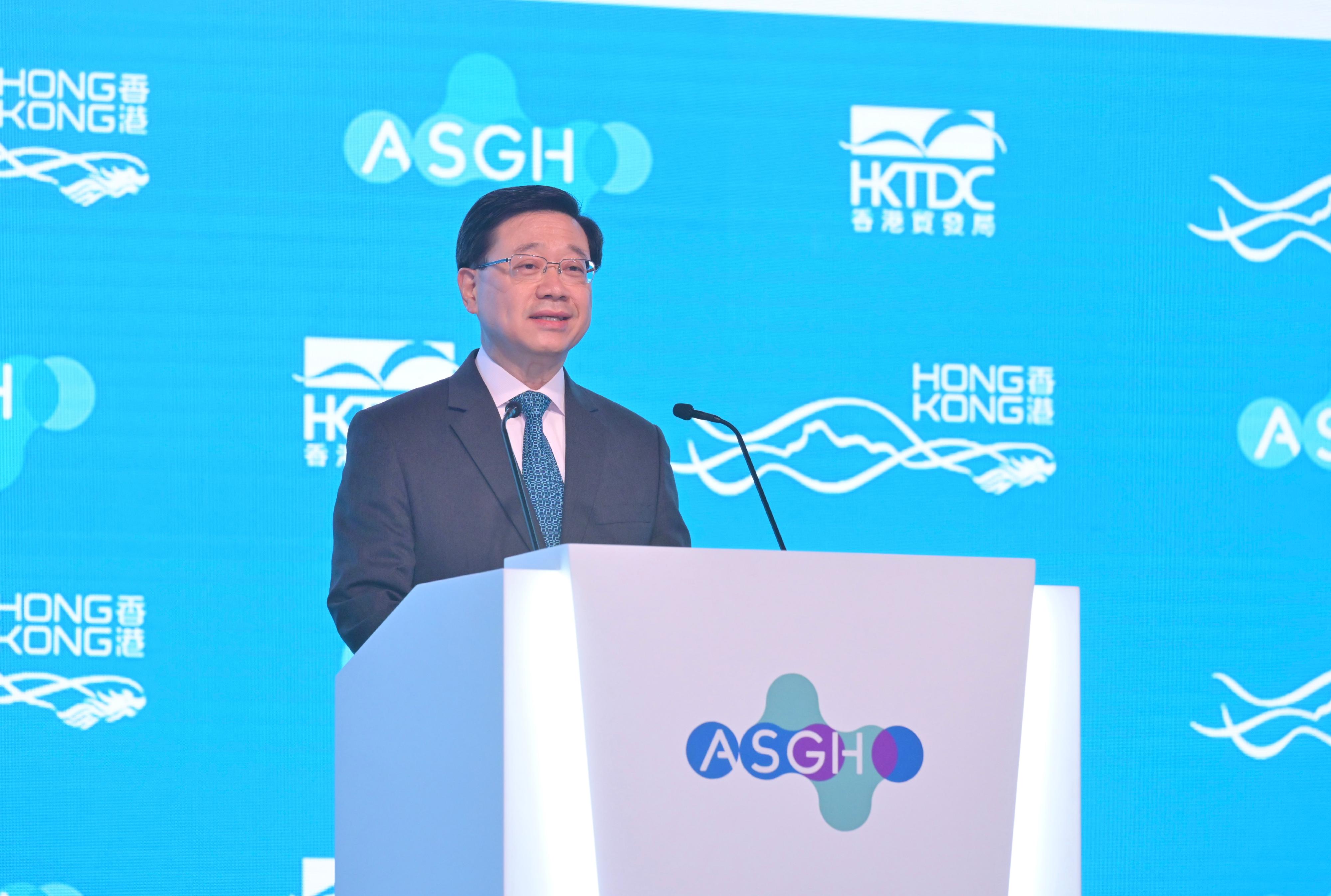 Opening speech addressed by Mr. John Lee (Chief Executive of the HKSAR) (Photo: HKSAR Government).
Themed "Charting a New Course in Healthcare through Collaboration", the second ASGH brought together all the stakeholders - from healthcare experts to renowned academia and influential business leaders, together with key industry players, innovative start-ups, investors and policymakers from around the world to exchange insights, explore opportunities and collaborate on the diverse and dynamic healthcare sector.
As one of the main supporting exhibitors, the CUHK and its start-ups displayed wide-range of biomedical technologies to escalate development in the healthcare sectors and to promote a sustainable future.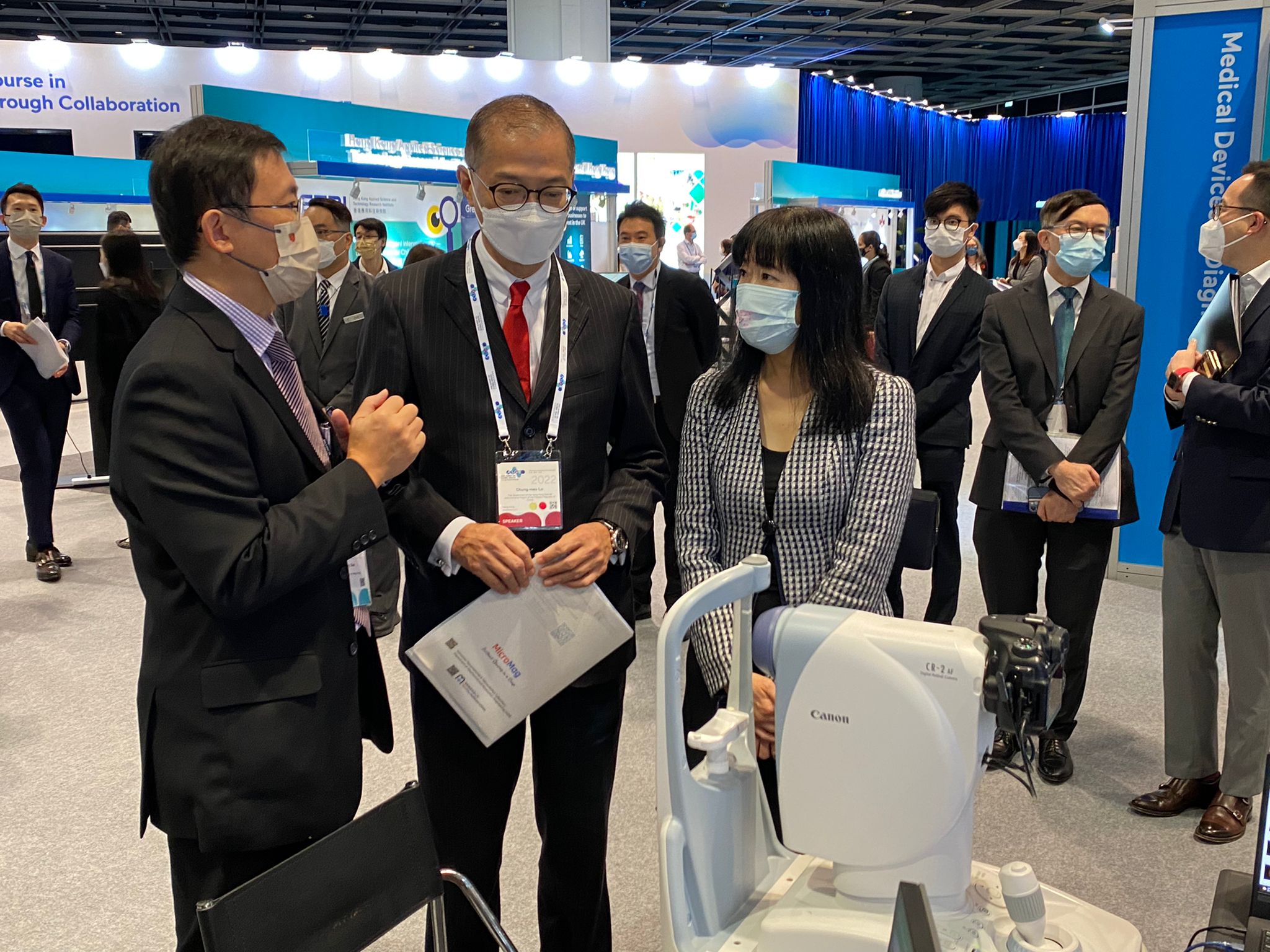 (Left to right) Prof Benny Zee (Director, ORKTS), Prof Lo Chung-Mau (Secretary of Health of HKSAR) and Ms Margaret Fong (Executive Director, HKTDC) (Photo: ORKTS)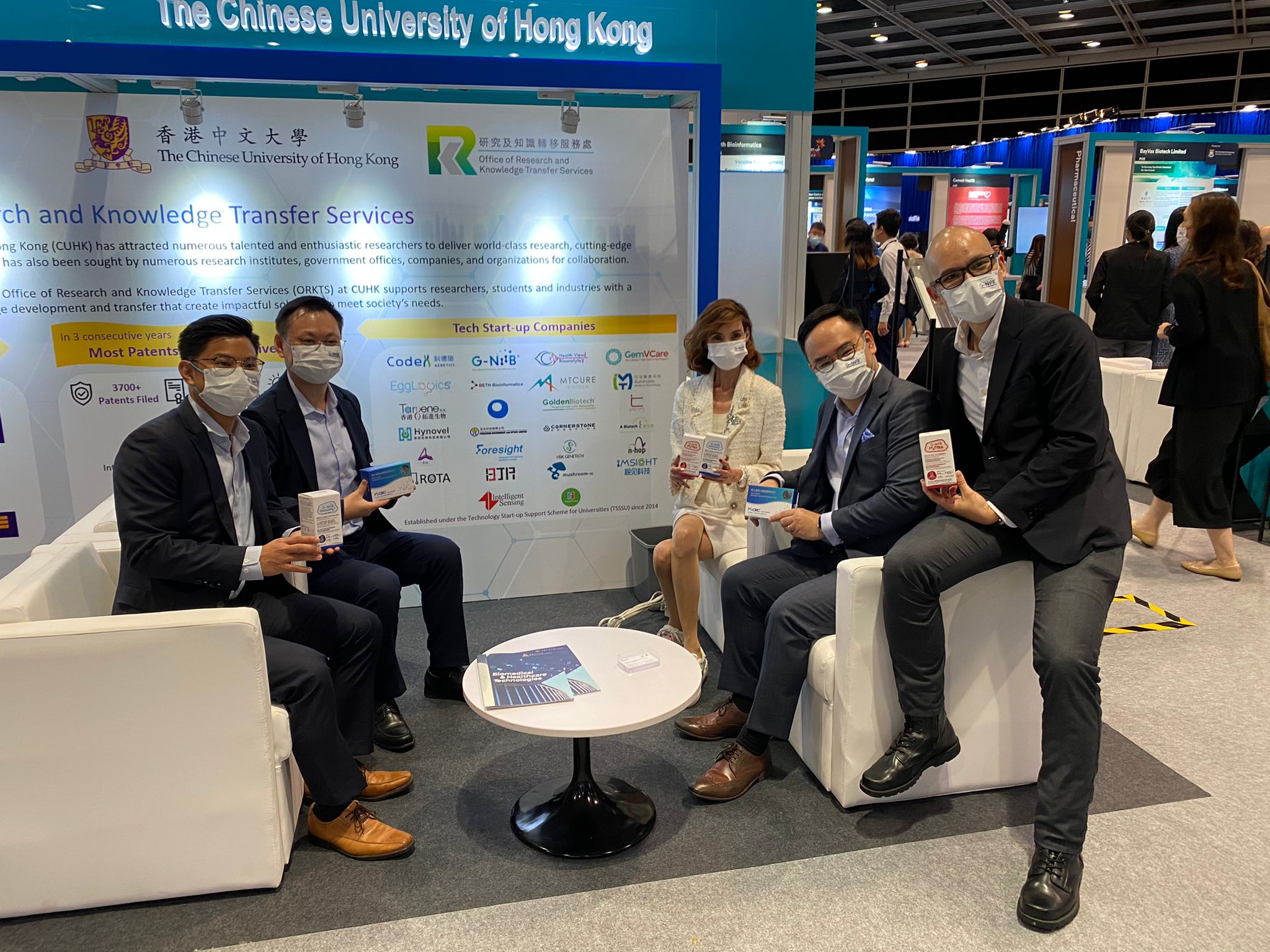 Representatives from Geniebiome Limited (under TSSSU scheme) (Photo: ORKTS)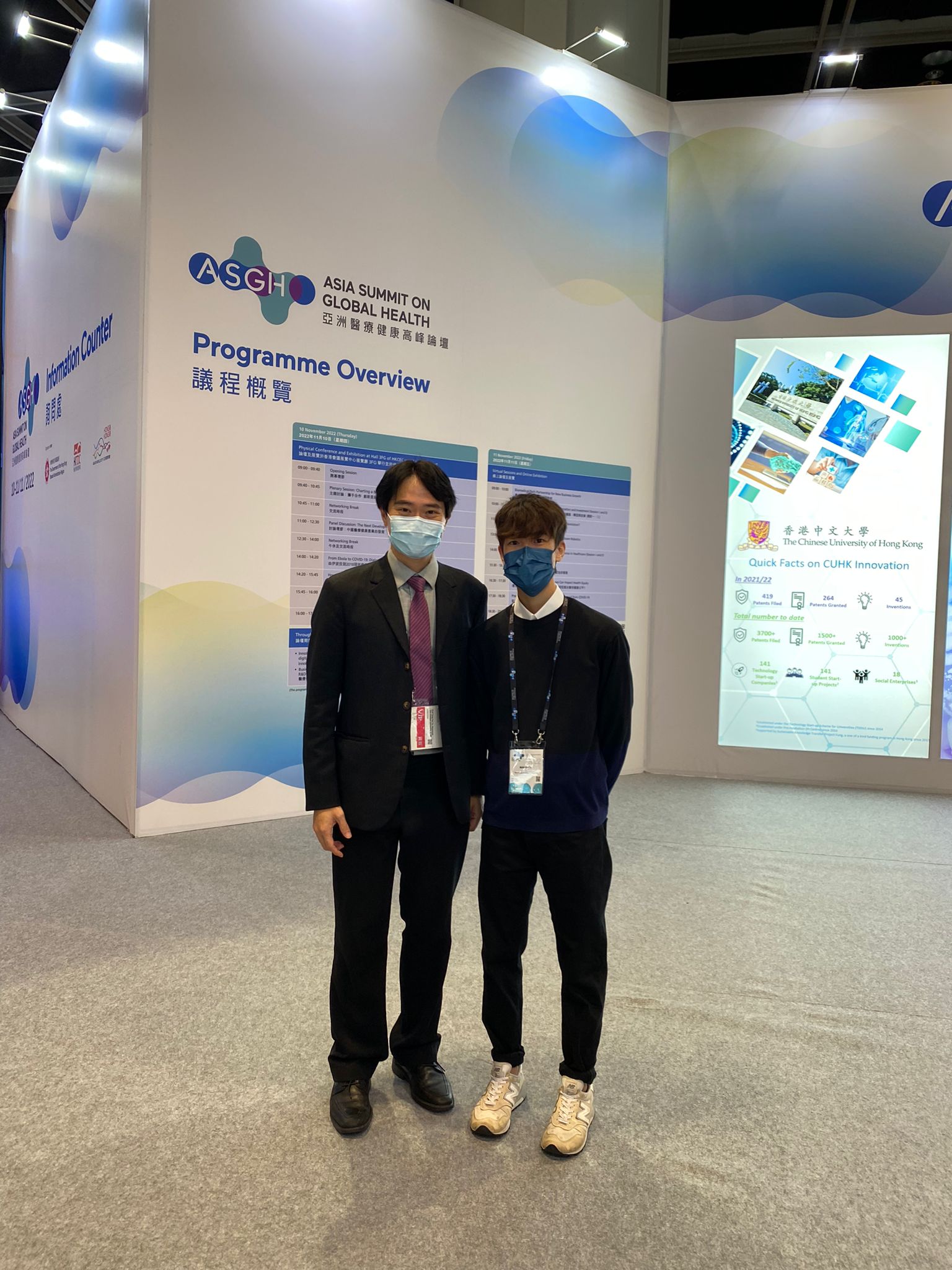 (Left) Prof Raymond Tong (Chairman, Department of Biomedical Engineering). (Photo: ORKTS)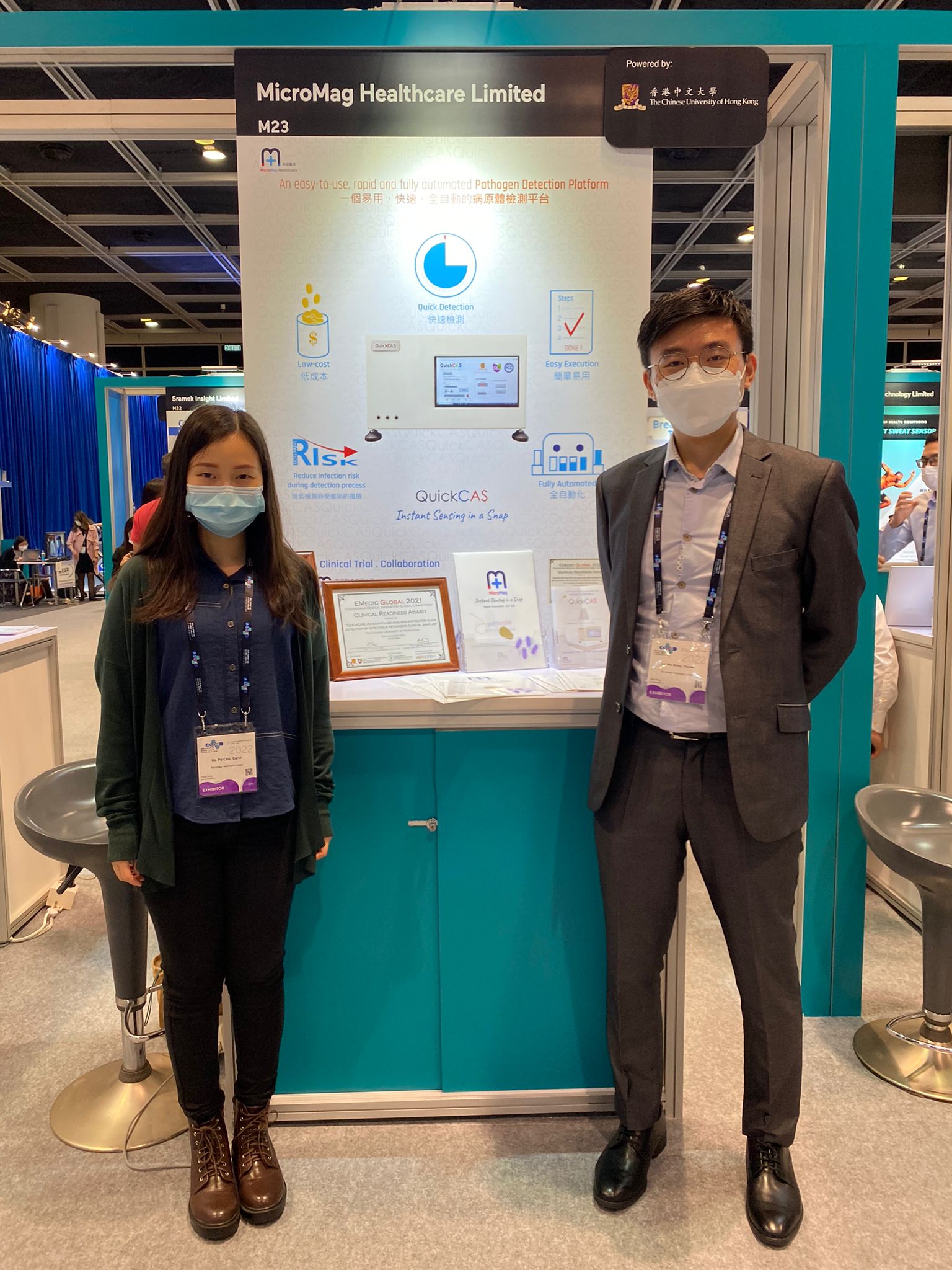 (From left) Ms. Carol Ho (Research Assistant, Department of Mechanical and Automation Engineering, CUHK) and Mr Charles Liu (PhD student, The Department of Mechanical and Automation Engineering, CUHK) (Photo: ORKTS)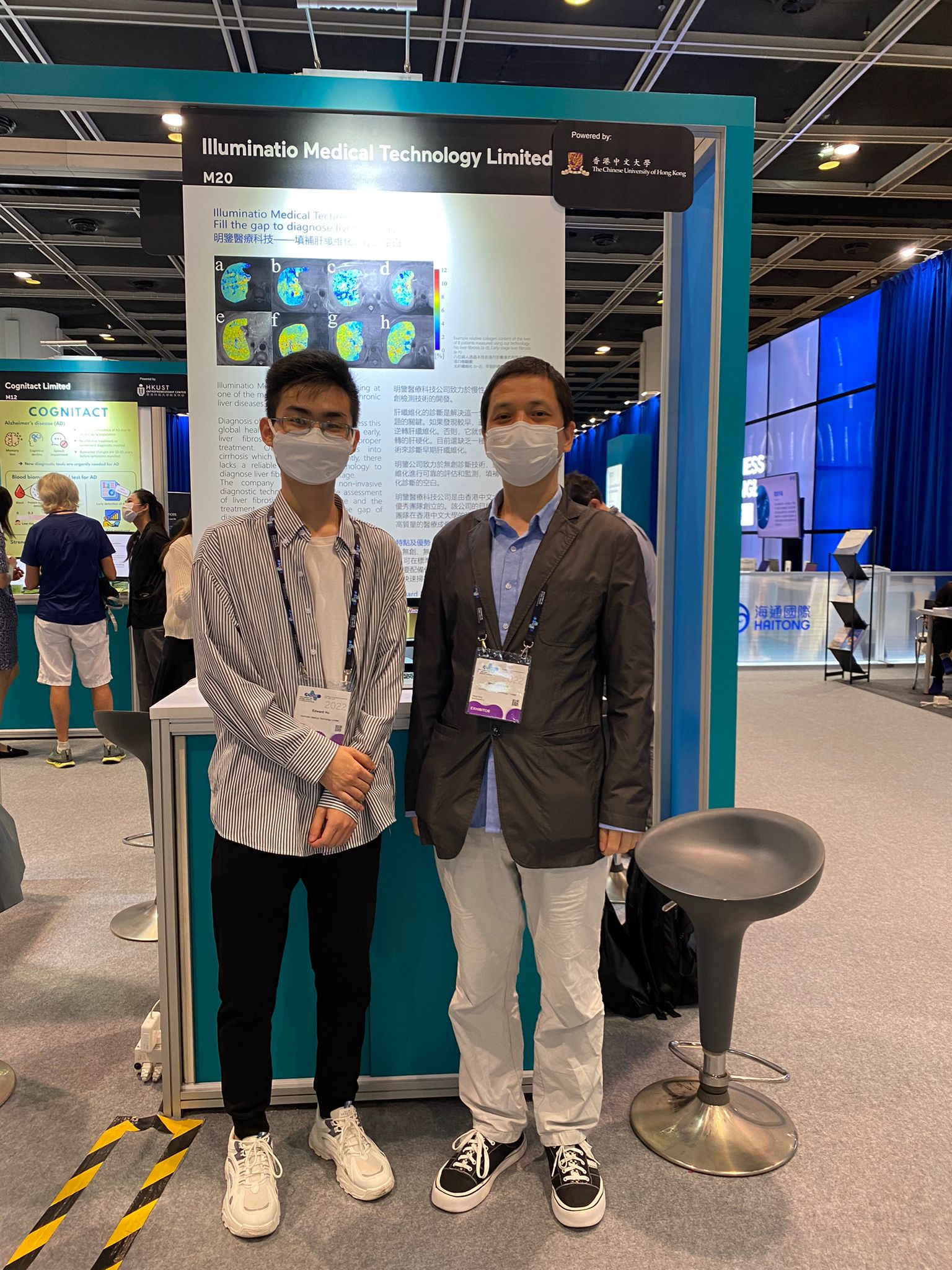 (From left) Mr. Edward Hu (PhD Student, Department of Imaging and Interventional Radiology, CUHK) and Prof Weitian Chen (Associate Professor, Department of Imaging and Interventional Radiology, CUHK) (Photo: ORKTS)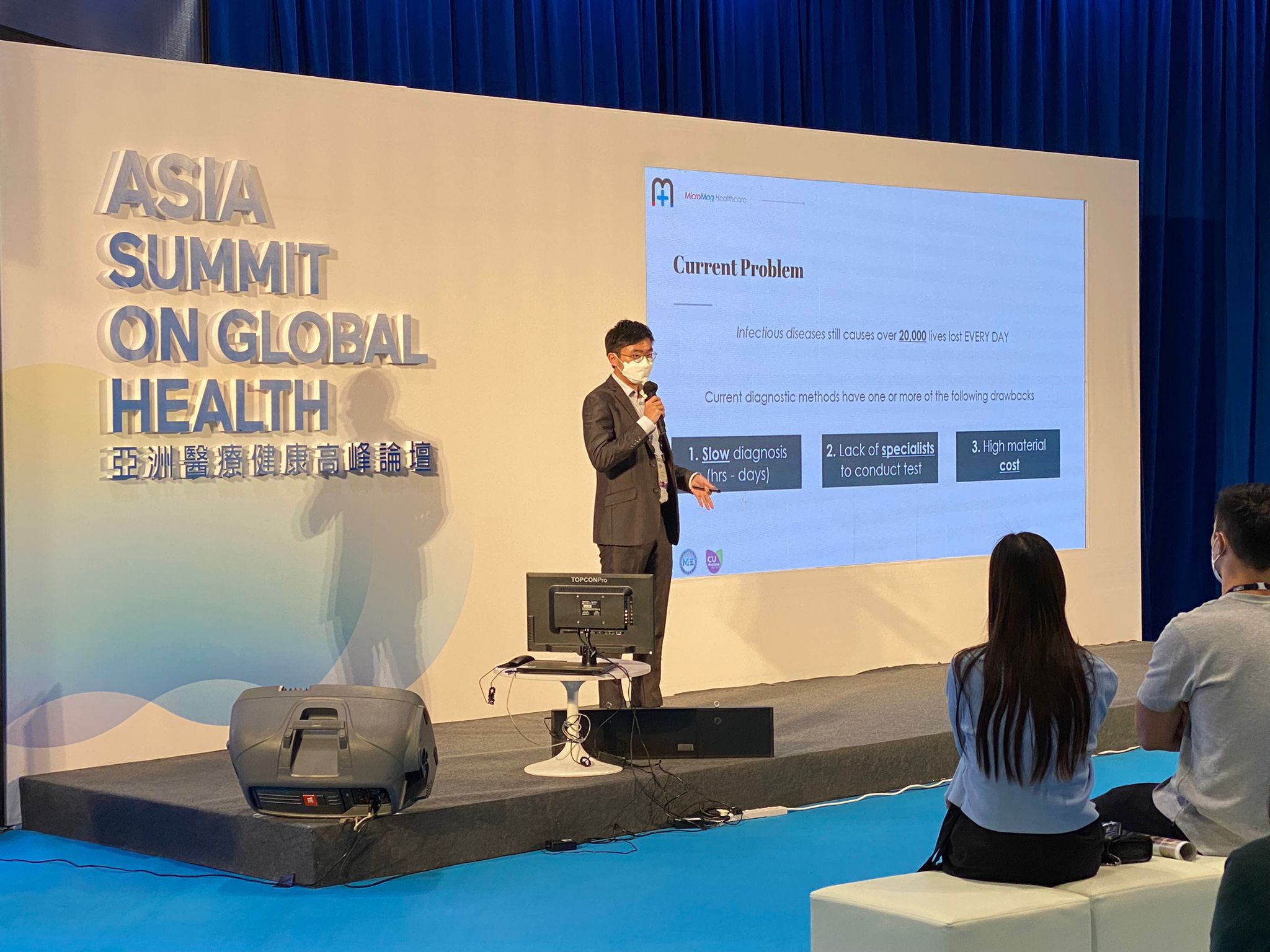 Onsite Project Pitching by our CUHK start-up representative, Mr Charles Liu (CEO, MicroMag Limited) (Photo: ORKTS)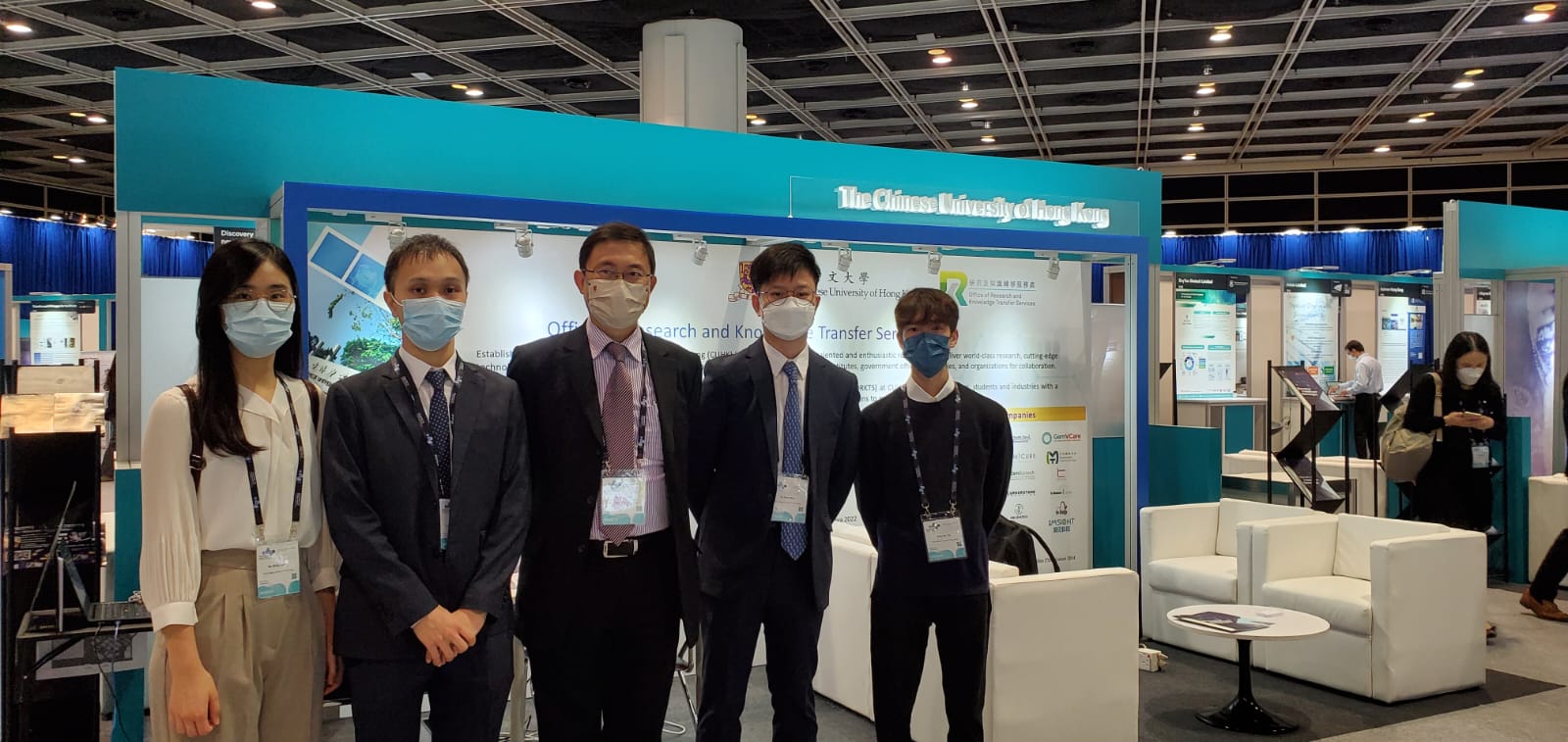 (From left to right) Ms Nicky Leung (Innovation and Impact Development Team, ORKTS), Mr Billy Wong (Innovation and Impact Development Team, ORKTS), Prof. Benny ZEE (Director, ORKTS), Dr Gene Man ((Innovation and Impact Development Team, ORKTS) (Photo: ORKTS)