01 Jun 2023 06:00pm - 07:30pm
Legal Series 6: Understanding Licensing Contracts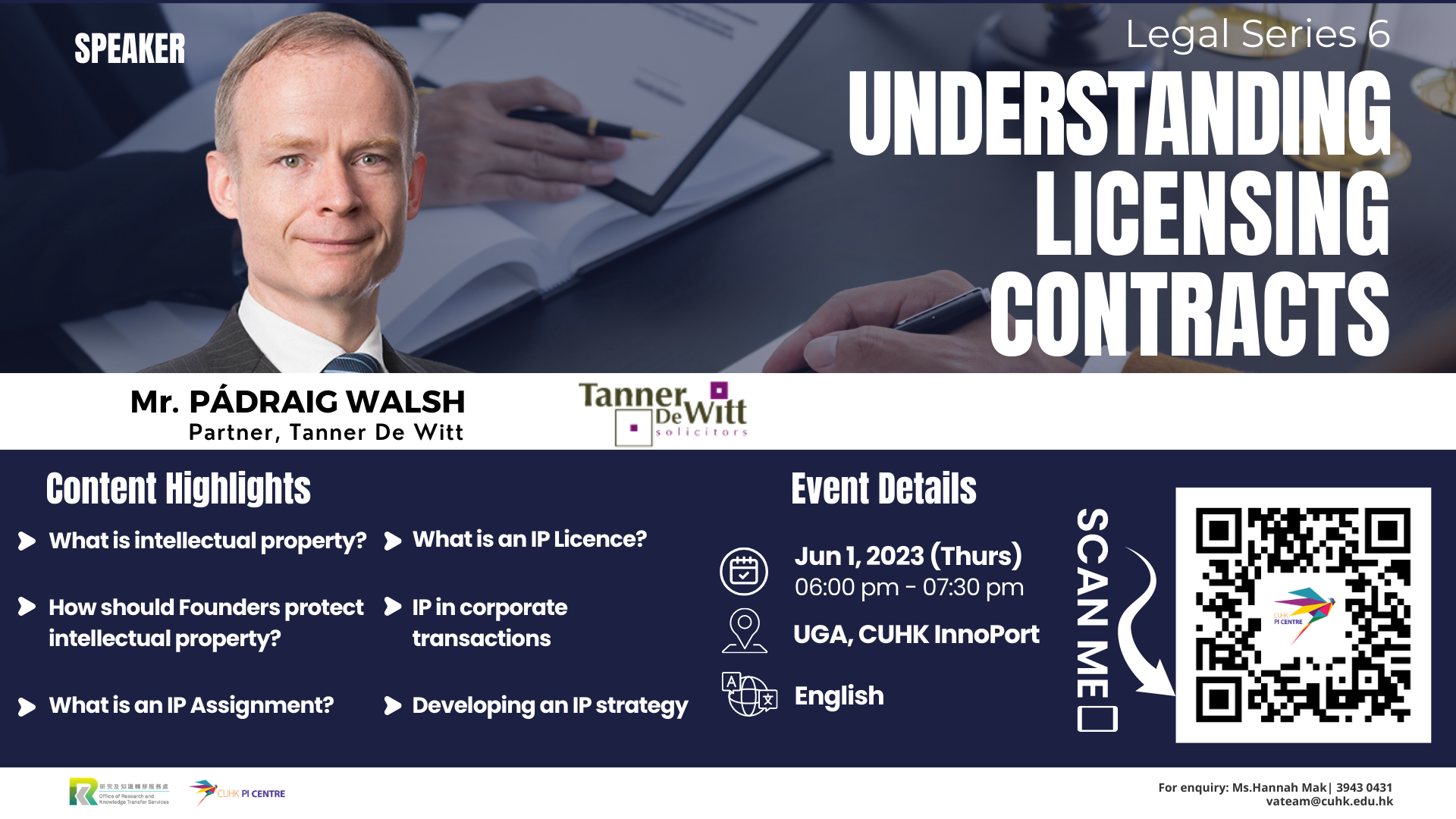 Event Date: 01 Jun 2023 06:00pm - 07:30pm
Type: Seminar
Organizer:
Coordinator:
Content Highlights
What is intellectual property?
How should Founders protect intecllectual property?
What is an IP Assignment?
What is an IP Licence?
IP in corporate transactions
Developing an IP strategy
Speaker
Pádraig is a partner in the Corporate and Commercial department and Head of the TMT practice of Tanner De Witt. Pádraig's practice focuses on venture capital and related corporate work. His work encompasses advice on private equity and debt financing, leading on investment negotiations and completion, and preparing documents to implement deal terms. He also advises on the range of common issues for emerging companies, such as corporate structuring, on licensing, regulatory and compliance, IP licensing, personal data privacy, equity incentive plans, and shareholder disputes. He represents both investors, strategics, and founders. His experience in this area has enabled him to advise clients on several innovative, complex projects and is at the forefront of advising on legal issues for emerging businesses using blockchain technology.
Pádraig is a member of the Fintech Association of Hong Kong, ITechLaw, and PrivacyRules. He provides legal training to clients and incubation or accelerator programmes, and is also a regular speaker and writer on trending issues in the tech scene.