13 Mar 2023 05:30pm - 07:00pm
Training Modules 2 for CUHK Student-run Cosy Coffee Shop Startup(CU-SuCCeSS)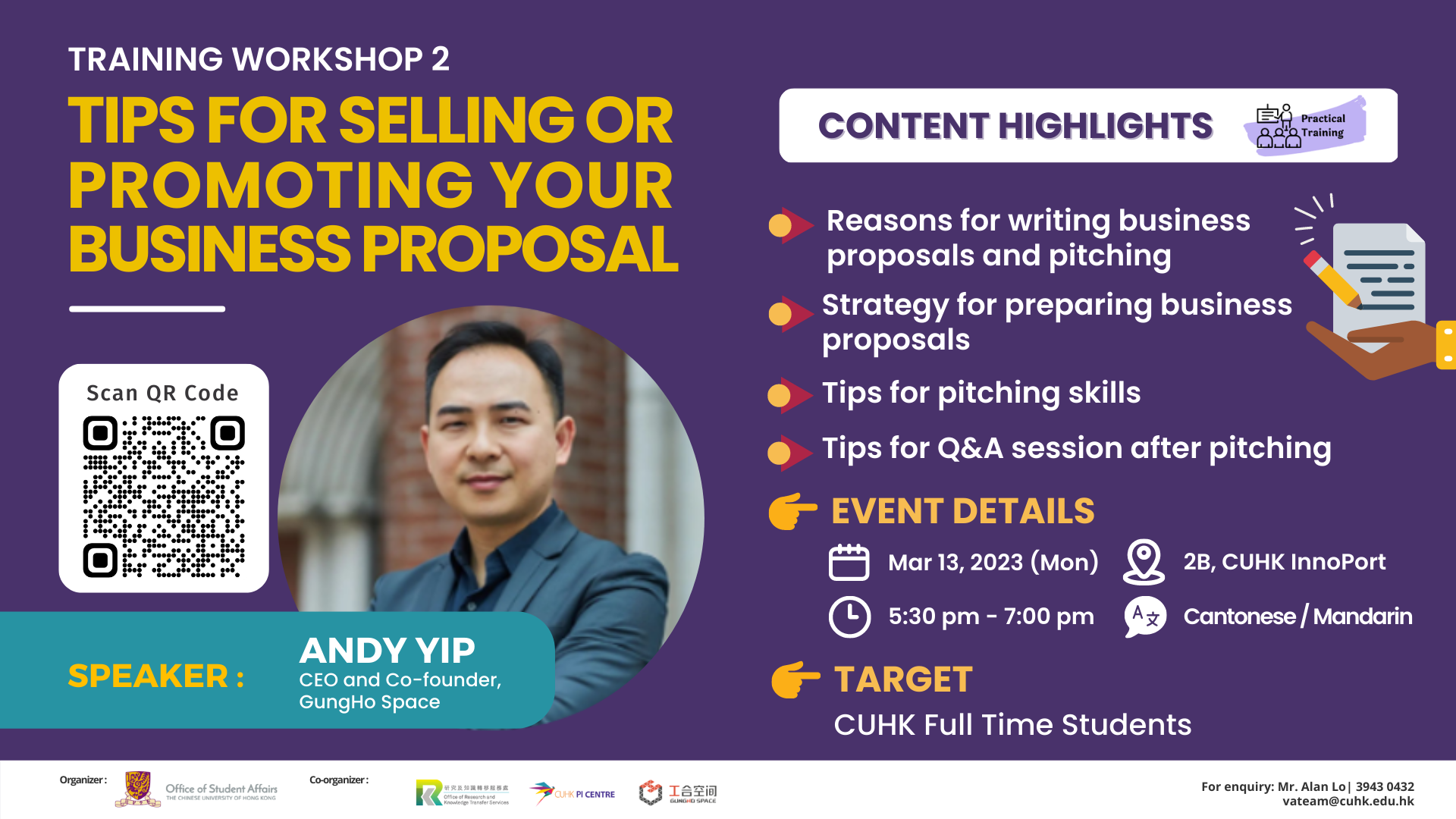 Event Date: 13 Mar 2023 05:30pm - 07:00pm
Type: Seminar
Organizer:
Coordinator: Venture Acceleration Team, Pre-Incubation Centre (Pi Centre)
【Training Module 2】: Tips for Selling/Promoting Your Business Proposal
CU-SuCCeSS is a learning project for CUHK full time students to develop their practical skills in entrepreneurship, business operation and financial arrangement by running a student-run coffee shop in CUHK campus. The participants of these two workshops will be invited to join a pitching competition. The winner will be awarded with 2-year contract and seed money supported by PI Centre to kick start their own coffee shop at CUHK.
In module 2, we are glad to have Mr. Andy Yip/ CEO and Co-founder, GungHo Space to share the tips of preparing business proposals, pitching skills for selling your business idea and skills needed to handle the Q&A session after pitching.
Content Highlights
Know the reasons of writing business proposals and pitching
Grasp the strategies for preparing business proposals
Get tips for pitching skills
Get tips for handling Q&A session after pitching