10 Mar 2023 05:30pm - 07:00pm
Training Modules 1 for CUHK Student-run Cosy Coffee Shop Startup(CU-SuCCeSS)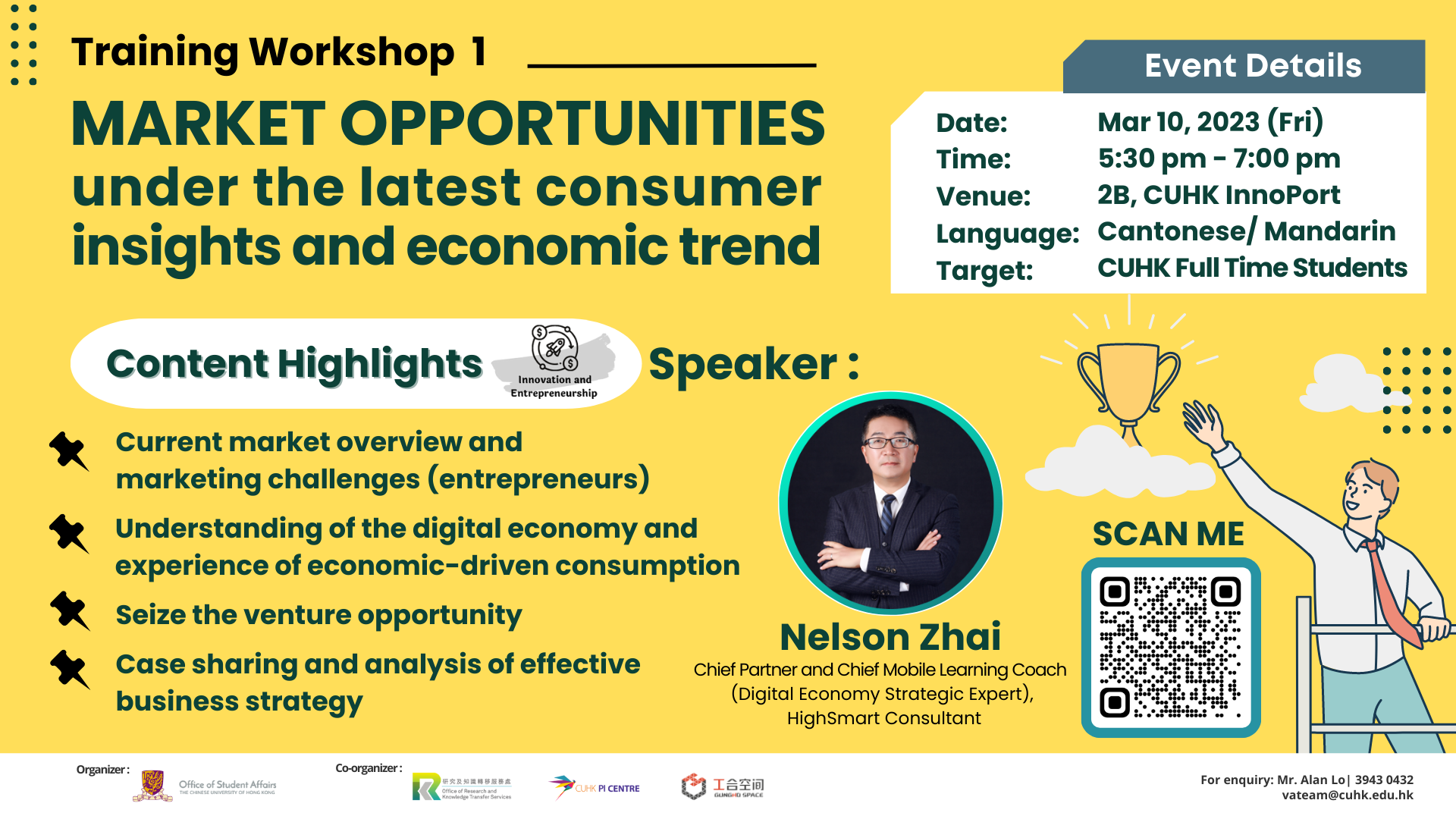 Event Date: 10 Mar 2023 05:30pm - 07:00pm
Type: Seminar
Organizer:
Coordinator: Venture Acceleration Team, Pre-Incubation Centre (Pi Centre)
【Training Module 1 】: Market Opportunities under the Latest Consumer Insights and Economic Trend
CU-SuCCeSS is a learning project for CUHK full time students to develop their practical skills in entrepreneurship, business operation and financial arrangement by running a student-run coffee shop in CUHK campus. The participants of these two workshops will be invited to join a pitching competition. The winner will be awarded with 2-year contract and seed money supported by PI Centre to kick start their own coffee shop at CUHK.
In module 1, we are honoured to have Mr. Nelson Zhai/ Chief Partner and Chief Mobile Learning Coach(Digital Economy Strategic Expert), HighSmart Consultant to walk through the challenges of current retail market, basis of digital economy, experience of economic-driven consumption with case sharing.
Content Highlights
Understand current market overview and marketing challenges as Entrepreneurs

Understand digital economy and experience economic-driven consumption

Learn how to seize the venture opportunity

Get insights from case sharing and analysis of effective business strategy