08 Feb 2023 06:00pm - 07:30pm
Legal Series 2: Protecting your start-ups through IP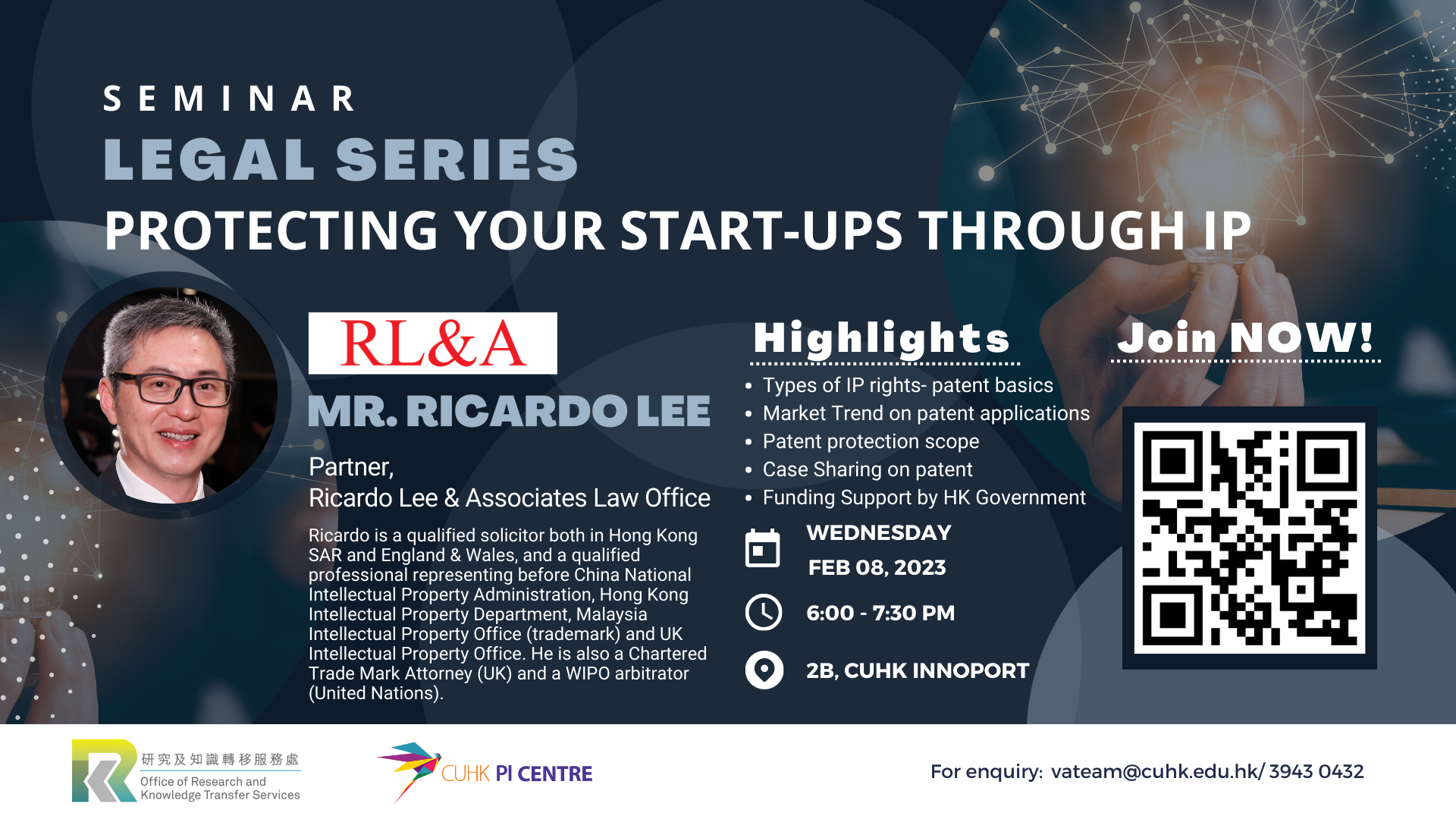 Event Date: 08 Feb 2023 06:00pm - 07:30pm
Type: Seminar
Organizer:
Coordinator:
Speaker
Ricardo and his team are professional service provider in Hong Kong Science Park and Cyberport. We are a registered patent agent of the Hong Kong Productivity Council (HKPC) Patent Application Grant (PAG) funding and a member of The International Association for the Protection of Intellectual Property (AIPPI).
We assisted many technology companies in applying and following up with patent applications across different regions and successfully assisted HKSTP partner companies in the PAG fund.
Ricardo is a qualified solicitor both in Hong Kong SAR and England & Wales, and a qualified professional representing before China National Intellectual Property Administration, Hong Kong Intellectual Property Department, Malaysia Intellectual Property Office (trademark) and UK Intellectual Property Office. He is also a Chartered Trade Mark Attorney (UK) and a WIPO arbitrator (United Nations).
Ricardo is also a founder of ICONIC R, an automated digital platform providing one-stop Intellectual Property services
Content Highlights
Types of IP rights- patent basics
Market Trend on patent applications
Patent protection scope
Case Sharing on patent
Funding Support by Hong Kong Government