21 Oct 2022 02:30pm - 04:45pm
Journey to Social Entrepreneurship - S-KPF Info Session cum Talk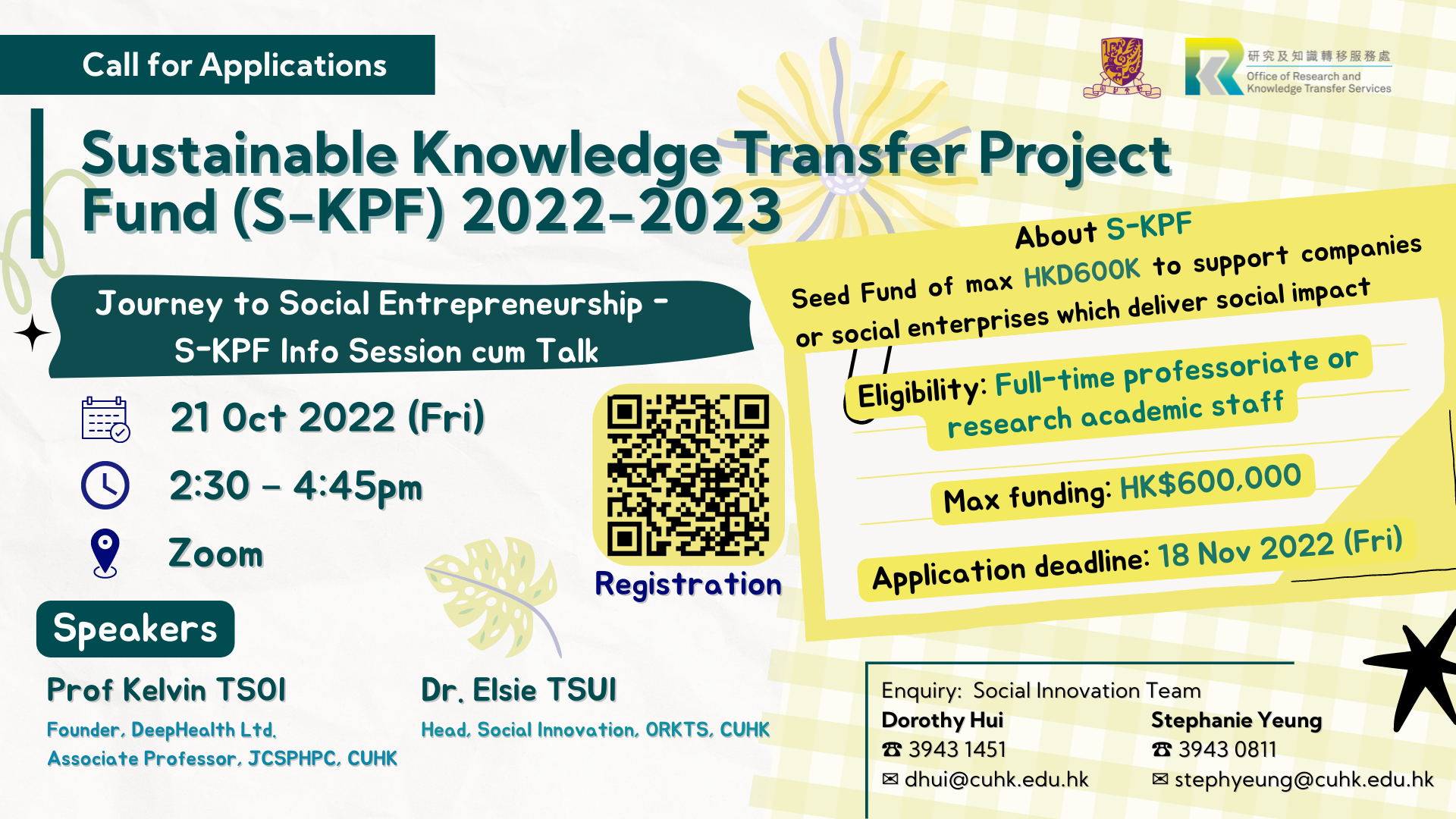 Event Date: 21 Oct 2022 02:30pm - 04:45pm
Type: Seminar
Organizer: Office of Research and Knowledge Transfer Services
Coordinator: Social Innovation Team
Speakers:
Prof Kelvin Tsoi, Founder of DeepHealth Ltd
Dr Elsie Tsui, Head, Social Innovation, Office of Research and Knowledge Transfer Services (ORKTS), CUHK
Format: Zoom
Sustainable Knowledge Transfer Project Fund (S-KPF) is now open for applications!
S-KPF is a funding scheme under the University's initiative in promoting social innovation across all disciplines with seed fund and incubation programme for full-time CUHK academics to establish social enterprises to deliver social impact with a viable business model.
Each awarded team will receive HK$600K for two years. You can find out more details on ORKTS website.
In the upcoming sharing session on 21 Oct, the Social Innovation team has invited Prof Kelvin Tsoi, Founder of DeepHealth Ltd share his entrepreneurship and how his work benefits our society
If you aspire to be the next social entrepreneur at CUHK, or are simply interested in learning more about social innovation, register now!
Social Innovation team
Office of Research and Knowledge Transfer Services (ORKTS)