08 Oct 2021 04:00pm - 05:30pm
CUHK & CUHK(SZ) Joint Seminar Series: How Structural Biology and Collaborative Research Environment Help Us to Understand the Molecular Mechanism of Life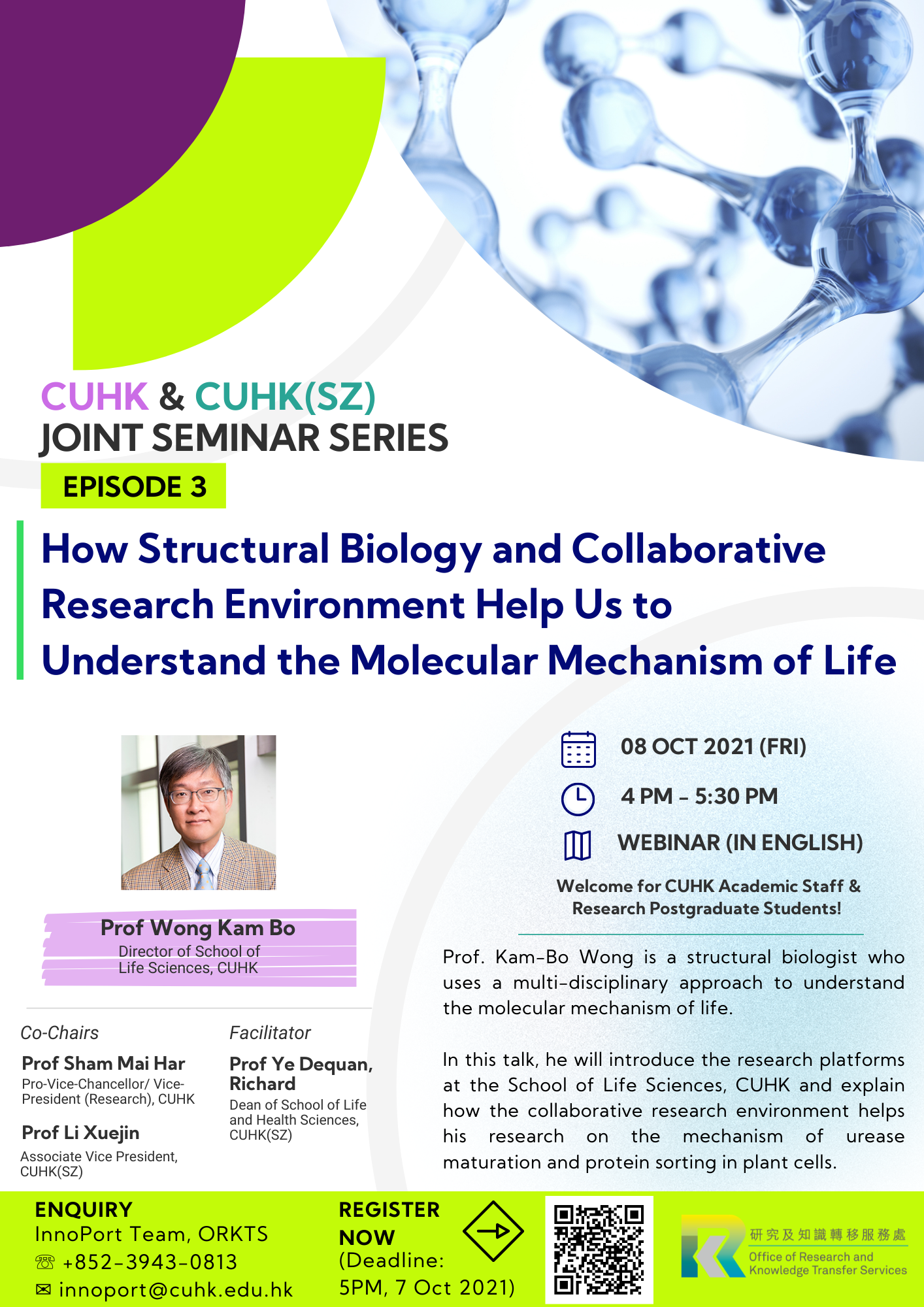 Event Date: 08 Oct 2021 04:00pm - 05:30pm
Type: Seminar
Organizer: Office of Research and Knowledge Transfer Services
Coordinator:
3rd Zoom Webinar by CUHK | How Structural Biology and Collaborative Research Environment Help Us to Understand the Molecular Mechanism of Life
Prof. Kam-Bo Wong is a structural biologist who uses a multi-disciplinary approach to understand the molecular mechanism of life. In this talk, he will introduce the research platforms at the School of Life Sciences, CUHK and explain how the collaborative research environment helps his research on the mechanism of urease maturation and protein sorting in plant cells.
The webinar will be conducted in English.
If you're interested, please click here to register (The Zoom link will be provided to registrants via email). The deadline of registration will be 5pm, 07 Oct 2021 (Thursday).
Enquiry: InnoPort Team, ORKTS (Email: innoport@cuhk.edu.hk | Tel: +852-3943-0813)