24 Mar 2021 06:30pm - 07:30pm
Legal Series: Protecting your Business through Intellectual Property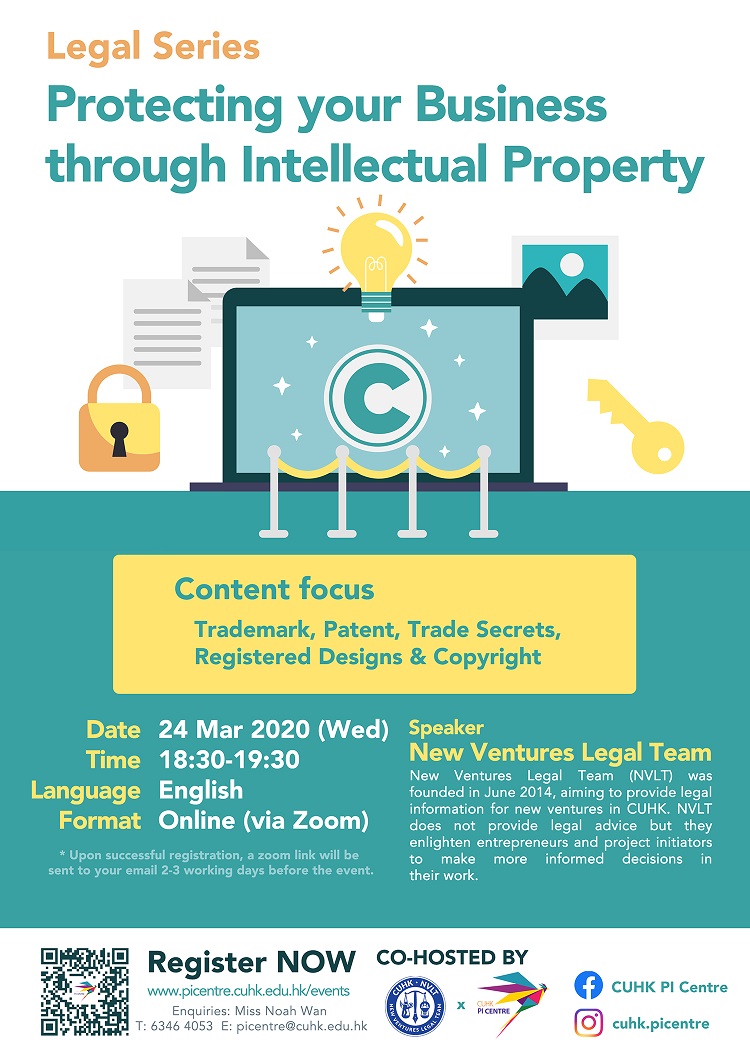 Event Date: 24 Mar 2021 06:30pm - 07:30pm
Type: Seminar
Organizer:
Coordinator:
Format | Online
Speaker / Guests of Honour
New Ventures Legal Team
Intellectual property can be a very valuable asset to attract people and investors to your company, but once you gain attention, your ideas could easily be taken and used by other people. Do you know what types of IP there are, and how you can protect it? Come along to this workshop to learn more!