21 Apr 2021 06:30pm - 11 Apr 2021 08:00pm
How to win in marketing with low budget? Content Marketing Strategies for Startups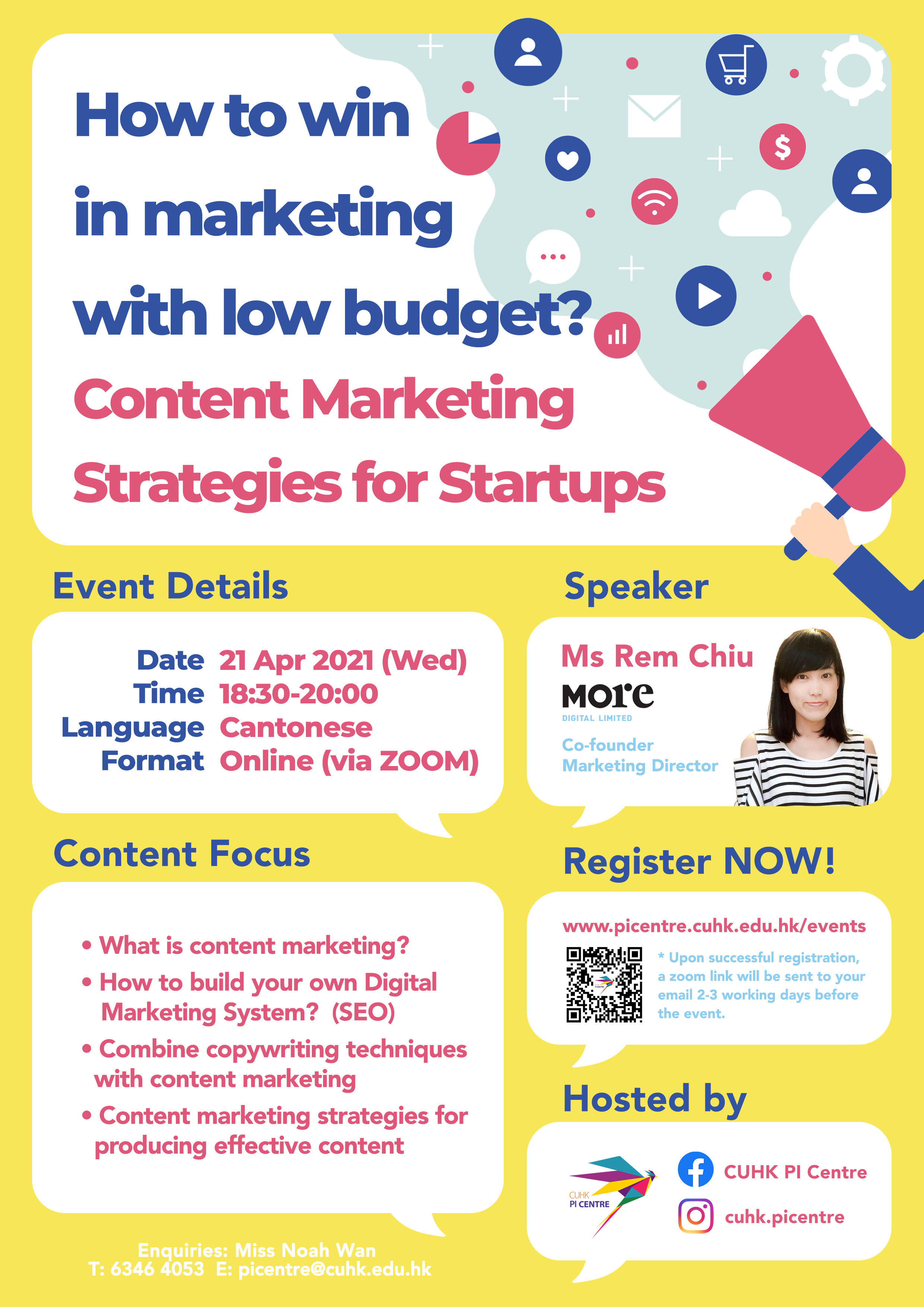 Event Date: 21 Apr 2021 06:30pm - 11 Apr 2021 08:00pm
Type: Seminar
Organizer:
Coordinator:
Format | Online
Speaker / Guests of Honour
Ms Rem Chiu, Co-founder & Marketing Director, More Digital Limited
In an era where there is an abundance of information, standing out from the crowd has become more and more difficult, especially for startups. Want to learn how to integrate content marketing strategies into your marketing plans, and win audience and customers with a low budget? Come along to this webinar to learn more!
係依個資訊氾濫嘅時代,一間初創企業要突圍而出越來越困難。想知道可以點樣將內容營銷加入你嘅策略營銷計劃裡面,以低預算贏取受眾和客戶?咁就唔好錯過依個webinar啦!