Startup Opportunities in Thailand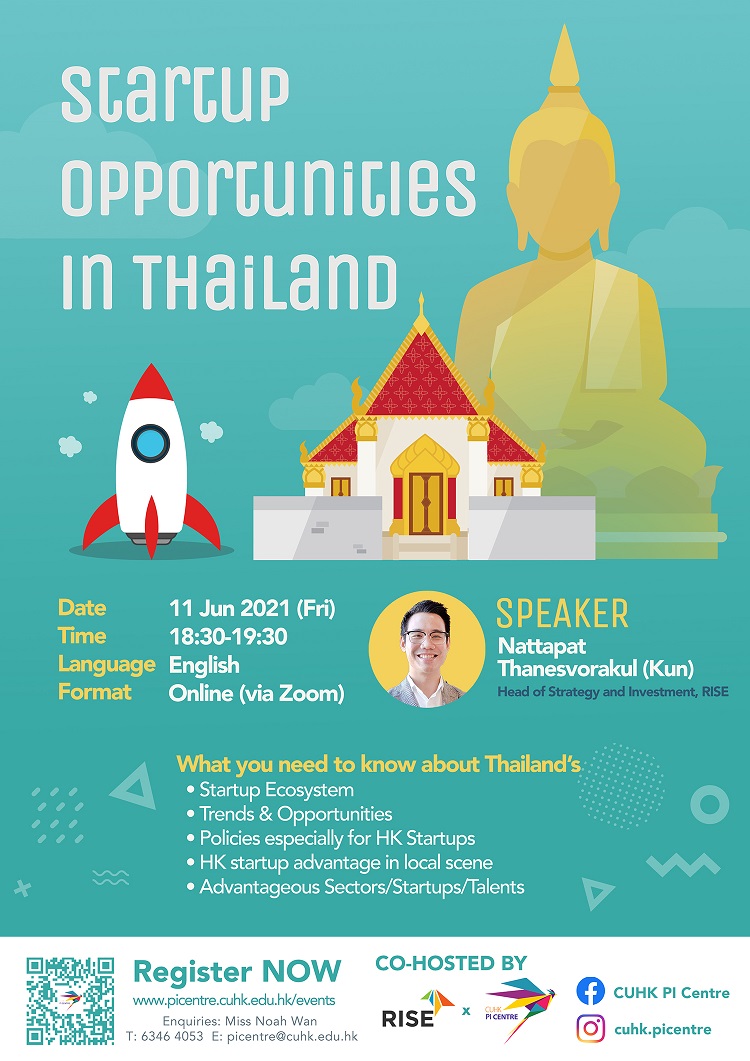 Event Date: 11 Jun 2021 12:00am
Type:
Organizer:
Coordinator:
Format | Online (via zoom)
Speaker / Guests of Honour | Mr. Nattapat Thanesvorakul (Kun), Head of Strategy and Investment of RISE
Thinking about expanding your business to other Asia regions and considering Thailand as one of your markets? Don't miss out on our upcoming webinar cohosted with RISE – we will cover topics such as Thailand's startup ecosystem, opportunities, policies for startups and more! See you there!