13 Sep 2023 11:00am - 15 Sep 2023 04:00pm
InnoPort @ CUHK Art Fair 2023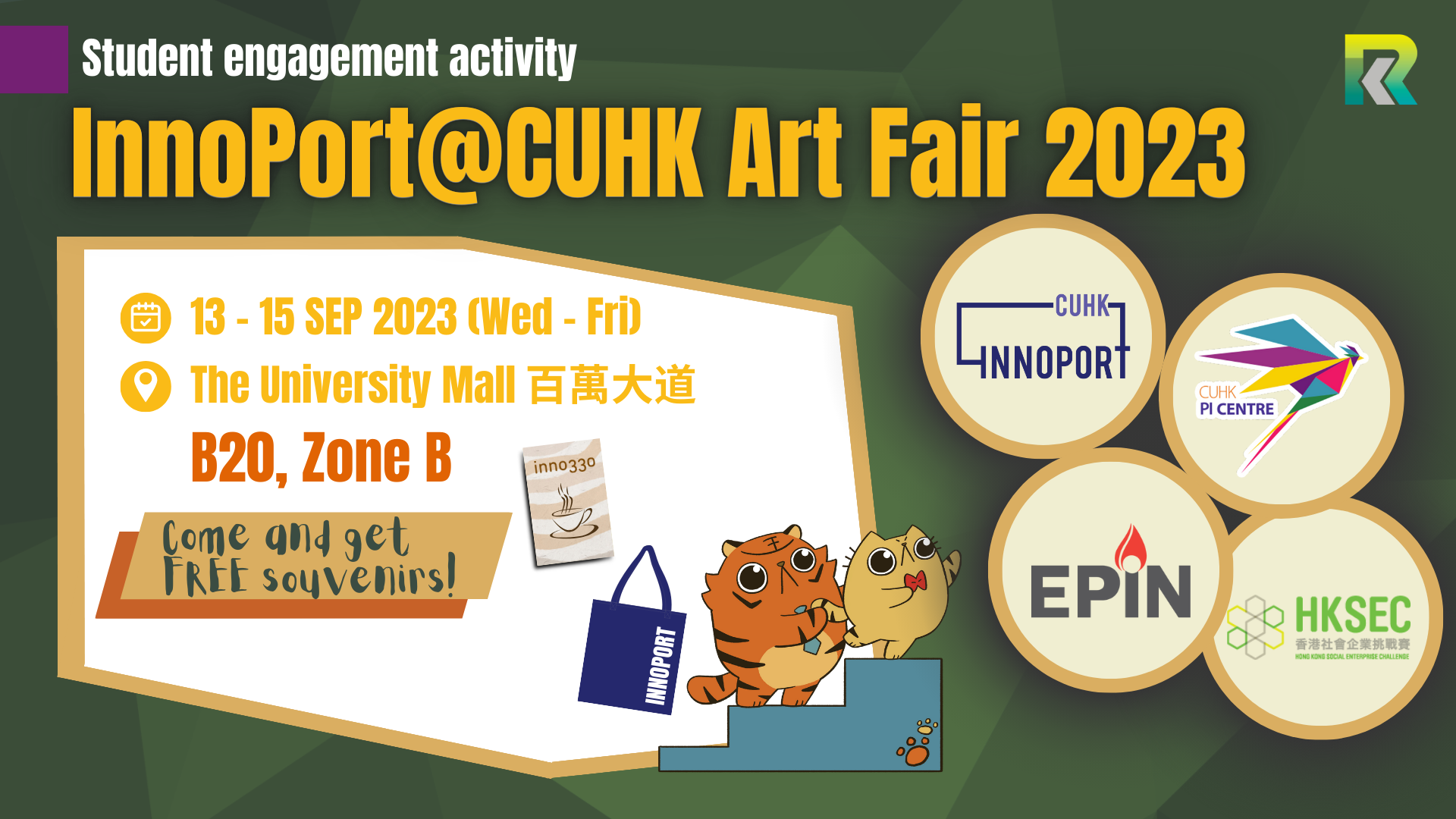 Event Date: 13 Sep 2023 11:00am - 15 Sep 2023 04:00pm
Type: Others
Organizer:
Coordinator:
InnoPort is thrilled to announce its presence at the upcoming CUHK Art Fair 2023, where we eagerly await the participation of CUHK students! This event is co-organized by CUHK PI Centre, HKSEC, and EPIN, promising an exceptional experience for all.
🗓️ Date: 13th - 15th September 2023 (Wednesday to Friday)
📍 Venue: The University Mall B20, Zone B
Join us as we showcase the intersection of innovation, creativity, and entrepreneurship. InnoPort aims to provide an immersive platform for CUHK students to explore and engage with cutting-edge ideas and entrepreneurship stories.
Don't miss this remarkable opportunity to connect, learn, and be inspired. We look forward to meeting all CUHK students at the CUHK Art Fair 2023!