17 Apr 2023 11:30am - 21 Apr 2023 04:30am
Meet UP! Entrepreneurship Support week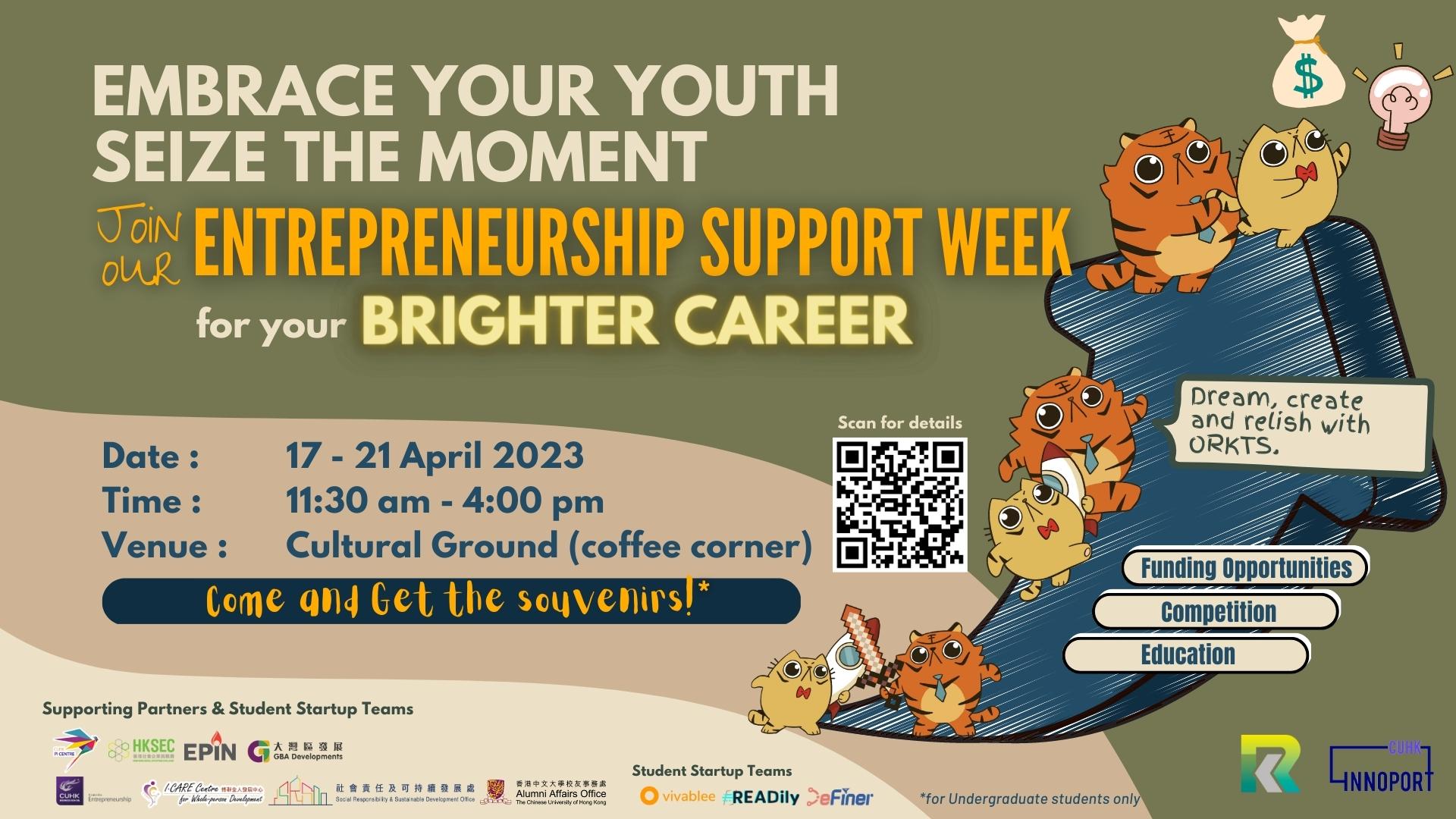 Event Date: 17 Apr 2023 11:30am - 21 Apr 2023 04:30am
Type: Seminar
Organizer:
Coordinator:
From 17-21 April 2023, ORKTS InnoPort is launching Entrepreneurship Support Week in order to promote entrepreneurship opportunities and support at CUHK. In this event, ORKTS teams and partners will be present at the booth to introduce funding opportunities, competitions and education programmes for students. FREE Tee, tote bags and coffee coupons will be prepared to give away to you when we visiting our booth. You are welcome to learn about innovation and entrepreneurship support at CUHK.

Date: 17-21 April 2023
Time: 11:30am - 4:00pm
Venue: CUHK Cultural Ground (coffee corner)
Pre-registration: https://lnkd.in/gWu6N7KG
Interested about innovation and entrepreneurship?
Networking - We welcome you talk with ORKTS teams and partners directly
Free Gift for UG students - You will receive free souvenirs when you sign up for ORKTS – InnoBuddies